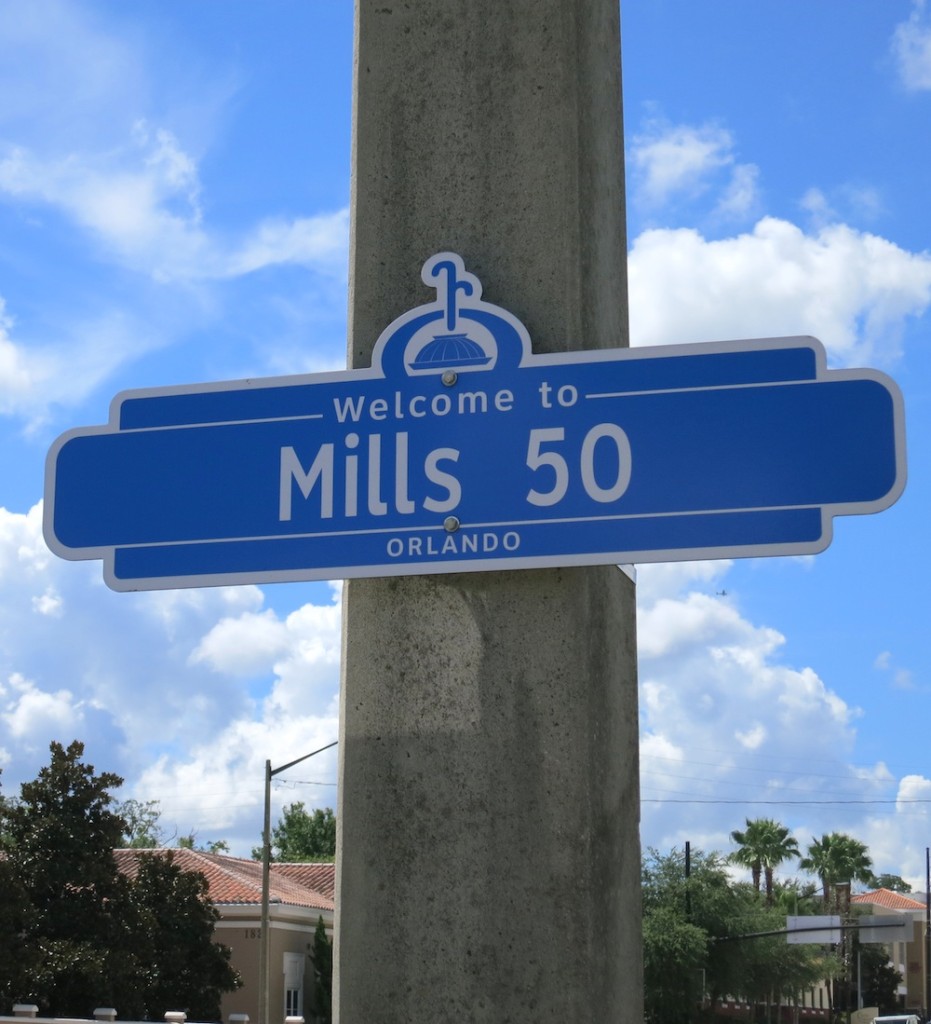 We got an email from a Bungalower asking us:
I've started seeing neighborhood signs for some of the neighborhoods in Orlando. They are great way to know what neighborhood you are in. Is every neighborhood getting one?
We reached out to the City to find out and a city spokesperson tells Bungalower that 39 signs have already gone up which covers more than half of the neighborhoods and main streets. Plans are in place to put signs up for the other 30 but funding is not there yet to complete the project. Here's what the spokesperson told us about the project:
It's a branding process for the City of Orlando and our neighborhoods. Many folks have no idea where the City of Orlando begins and ends, or don't know the neighborhood that they live in. As a result, we decided we would try to place signs for our major (and in an upcoming phase, smaller) neighborhoods. They are placed along major thoroughfares as you enter these areas – to allow for residents and visitors to identify the neighborhood easily. We've modeled the concept from Los Angeles, which has a very identifiable sign system for all the neighborhoods in that City.
We've posted a list of the neighborhoods that have signs and those that don't yet after the jump. What do you think of the new neighborhood signs?
Send us your Ask Bungalower questions on Facebook or at [email protected]
The first phase included:
Englewood Park
Baldwin Park
Audubon Park (Main Street and Neighborhood)
Cypress Park
Isles of Catalina
Richmond Heights
Washington Shores
College Park (Main Street and Neighborhood)
East Central Park
Milk District
Dover Shores East
Dover Shores West
Downtown
Downtown South
Wadeview Park
Lake Eola Heights
Creative Village
Lake Copeland
Delaney Park
Lake Cherokee
Thoronton Park (Main Street and Neighborhood)
Lawsona/Ferncreek
Ivanhoe Village (Main Street)
Uptown
Vista East
Lee Vista
Holden
Parramore
Callahan
Lake Como
Rock Lake
Rose Isle
Colonialtown
Colonialtown South
Park Lake/Highland
Lake Underhill
Monterey
Lake Barton Village
Mills50 (Main Street)
The Second Phase will include:
Johnson Village
Roosevelt Park
Carver Shores
Timberleaf
Lake Mann Estates
Malibu Groves
New Malibu
Haralson Estates
Westfield
Lorna Doone
Signal Hill
The Willows
Palomar
Rowena Park
Lake Formosa
Orwin Manor
South Eola
Coytown
Lake Davis/Greenwood
Lake Weldona
Lancaster Park
Bel Aire
Albert Shores
Southern Oaks
Lake Terrace
Lake Richmond
Richmond Estates
Rio Grande Park
Church Street District (Main Street District)
Semoran (Market Street District)
According to the spokesperson the last two Main Streets were put off because Semoran is contemplating re-branding and Church Street is due to get some new lights for the Church Street Station area where the sign would go.