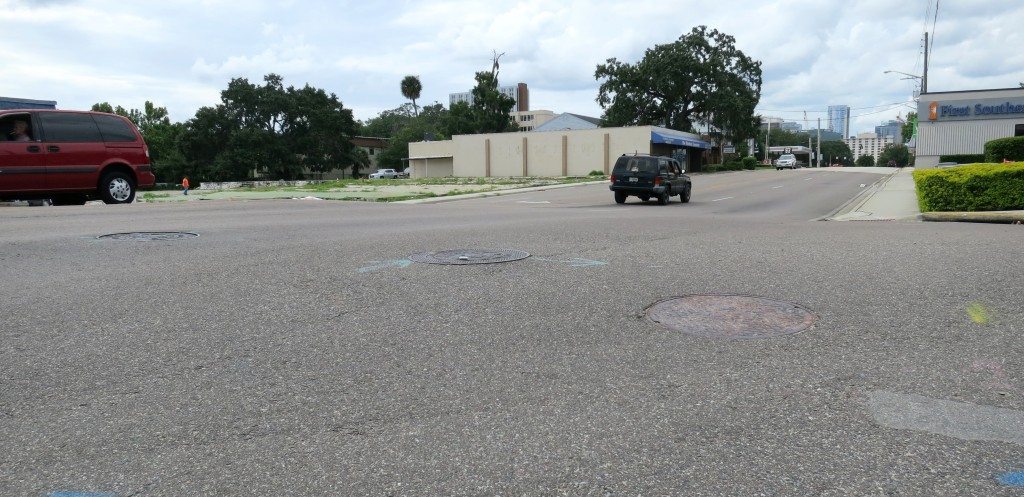 Crews are working over the next couple of months to repair a large dip in Orange Ave near Annie St (just South of 408).
A water main break in 2010 ripped open a hole in the road causing major traffic delays. The water main was repaired and FDOT workers repaved the road.
However, anyone who has driven on the stretch of road knows that there is still a noticeable dip in the roadway. That's about to change. FDOT contractors have began work this month that will result in removing the roller coaster ride that is the Orange Ave. Dip.
FDOT Spokesperson Steve Olson tells Bungalower, "The intent of this project is to improve safety and ride-ability by reconstructing the road and restoring a smoother profile."
Drivers can expect the 750 feet of road to be repaired by November.