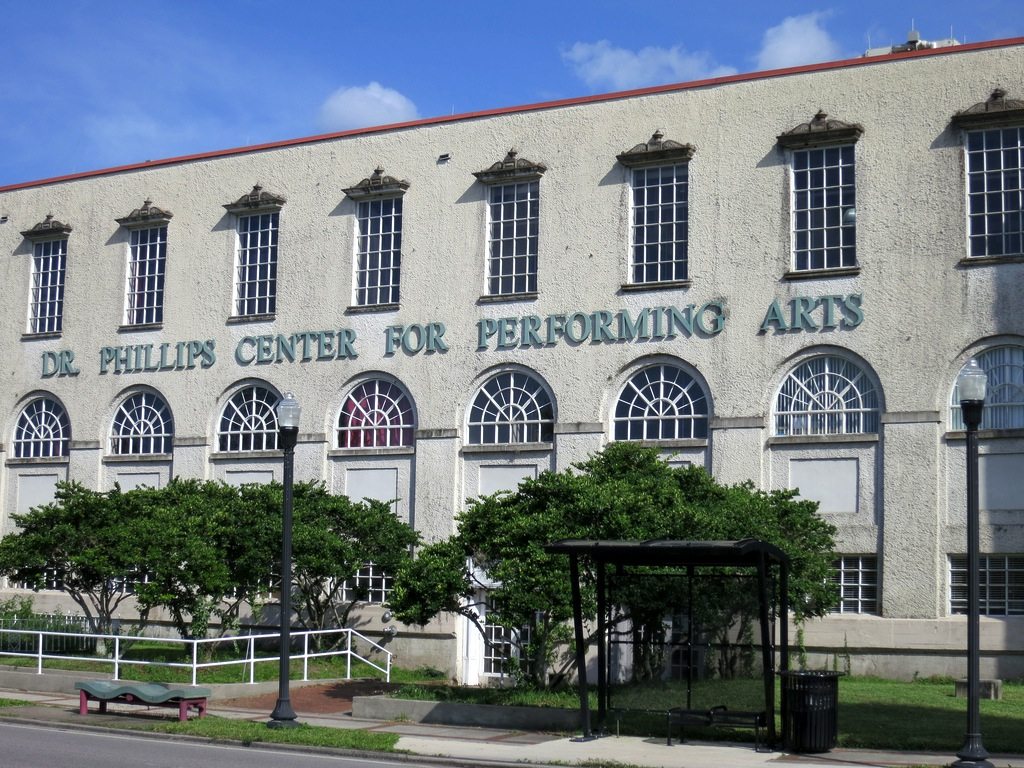 Mold in the Dr. Phillips Performing Arts Center at Lake Ivanhoe located at 1111 North Orange Ave. (btwn. Magnolia Ave. & Highland Ave.) which was once an OUC plant is forcing the arts groups that use the building to leave.
The Orlando Ballet, Central Florida Community Arts and The Florida Symphony Youth Orchestra all make use of the building.
According to a written statement on Friday from OUC
OUC, the City of Orlando and the Orlando Ballet announced today that, as a precautionary measure, the Ballet has canceled all rehearsals and classes and will temporarily move out of the Dr. Phillips Center for Performing Arts after mold was detected at the historic facility the Ballet has called home since 1992. The two sub-tenants – Central Florida Community Arts and Florida Symphony Youth Orchestra (FSYO) – also have been notified and will be temporarily vacating the site until further testing can be completed.

On Monday, the Ballet alerted OUC to a strong odor emanating throughout the former Lake Ivanhoe Power Plant, and subsequent environmental tests conducted by OUC staff and contractors have identified the presence of mold. This year's record rains increased water intrusion at the 112-year-old building and caused leaks that appear to have led to the development of mold. Upon learning of the presence of mold, OUC immediately contacted the Ballet and the City to make them aware of the findings.

OUC and the City have committed to assisting the Ballet with its relocation process as the ballet company explores alternatives for studio space for its professional company and student classes. The ballet company seeks to continue operations as soon as possible and to assist its subtenants — CFCA and FSYO.
The Orlando Ballet is posting updates for their classes on their website. Here is the latest information:
We have temporarily relocated all classes for the professional company to our South location and our Academy Program
(OBII, Trainee, OBSA) to our location in Longwood. We are exploring many temporary solutions for all school classes.
In addition we are exploring long term solutions
We have posted the full letter from Orlando Ballet School Director Dierdre Miles Burger at the bottom of this post.
We should be hearing more this week on where the arts groups will be temporarily, how long they will need to be out of the building and what the long term plans are for the arts groups and the building.
Updated August 26, 2013 9:25 a.m. to reflect information from Orlando Ballet.
Full letter from Orlando Ballet School Director Dierdre Miles Burger:
August 24, 2013

Dear Orlando Parents and Students,

As Orlando Ballet School Director, I extend my sincere apology for the sudden cancellation of all classes at our Central
Campus that occurred on Thursday and has continued through the weekend. I also greatly appreciate your patience as we
have been working through the situation and finding temporary solutions to hold previously scheduled classes. We have
been working diligently to improve the ways in which we can keep you informed. We are updating our website as
information is available. Please check our school website at www.OrlandoBalletSchool.org for the most recent updates.
We will also be sending regular e-mail blasts. If your child is registered and you are not receiving updates please make
sure we have your correct e-mail address and also make sure that our e-mails are not circumvented by your spam filter.

Many of you have now seen the article that has been posted in the Orlando Sentinel. On Monday, the Ballet alerted the
building's owner, the Orlando Utilities Commission (OUC), to a strong odor emanating throughout the former Lake
Ivanhoe Power Plant, and subsequent environmental tests conducted by OUC staff and contractors identified the presence
of mold.

Upon learning of OUC's discovery, the Orlando Ballet proactively took action to cancel classes and rehearsals for the
safety of our students, dancers, staff and parents. The current situation of the building's condition is still being evaluated.
We have temporarily relocated all classes for the professional company to our South location and our Academy Program
(OBII, Trainee, OBSA) to our location in Longwood. We are exploring many temporary solutions for all school classes.
In addition we are exploring long term solutions.

This development is of course extremely trying for all involved. As an organization it has been a huge interruption in the
plans for the start of the school year that we were so excited to begin. I realize how difficult it has been for our students to
have their training interrupted and for the parents' schedules to be impacted. However, I am committed, as is the entire
organization; to find solutions both temporary and long term that will allow us to continue to provide the quality dance
education that you expect. My dedication to our students and their parents is unwavering and will do all I can to get our
school classes back in operation as quickly as possible. Many of you have reached out to offer to help and I am very
grateful. Orlando Ballet School has always been a great group of wonderful people. The spirit that we have as a
community will certainly serve us well as we work through this current challenge. I thank you all for your patience and
support.

Sincerely,
Dierdre Miles Burger