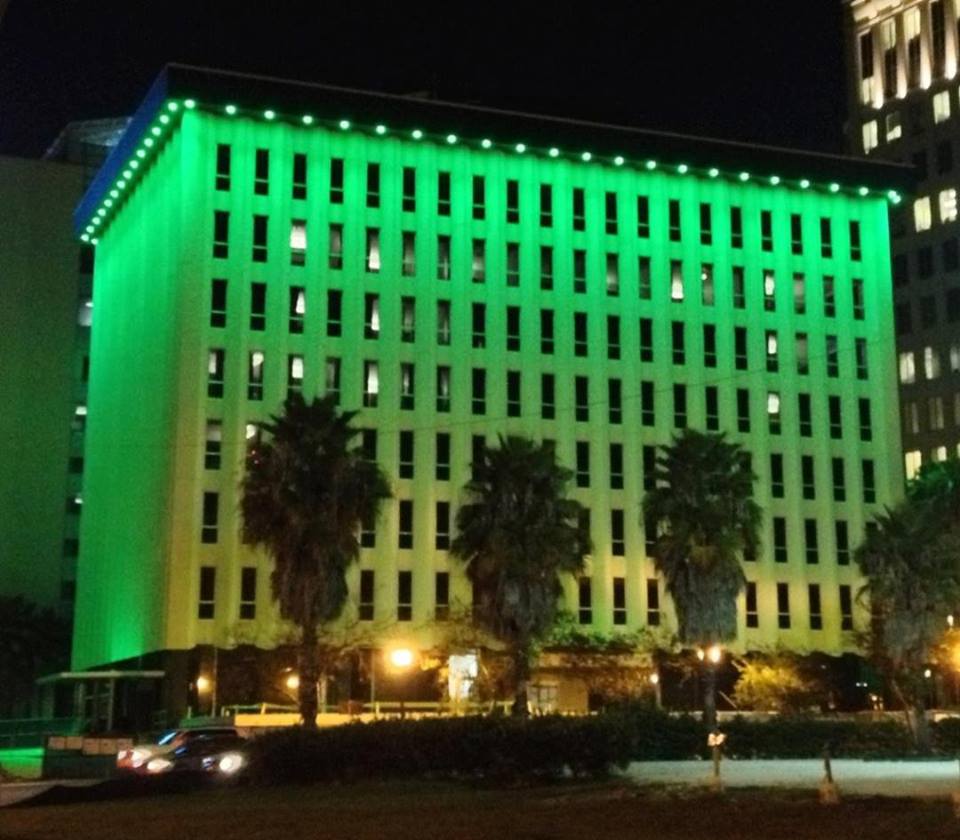 UPDATED: We have heard from the hotel that they will now open on October 17.
Aloft Hotel (Website | Facebook) is set to open its doors on September 26.
The eco friendly a 118 guest-room hotel is opening in the old OUC office building at 500 S Orange Ave.
The Aloft is a Starwood owned hotel brand. The hotel is described on their website as "a hip new hotel where you'll be steps away from City Hall and the Amway Center. We offer easy-breezy access to major corporations, wedding venues, restaurants, museums, shopping, theme parks, and golf courses. Energy flows and personalities mingle in a setting that combines urban-influenced design, accessible technology, and a social scene that's always abuzz."
Ricardo Echeverri, Director, Sales & Marketing for Aloft Orlando Downtown tells Bungalower that everything is on track for the September 26 opening.
One of the biggest changes and maybe the only noticeable one to the exterior is the LED down lighting.
"The building has been designated a historic landmark so there isn't much else we can change or do to the outside other than signage," said Echeverri.
He hopes the lighting can altered based on what's going on around town.
"We've been told that we can have multiple programmable settings and there is almost every color imaginable. Of course this is all up to the city, but we would love to do blue and white during Magic home games or even all pink during the month of October to show support for breast cancer awareness month. Lots of ideas in the air but until we're open and see what the rules are I can't speak 100% as to what direction we may go in," said Echeverri.
But there will be plenty going on inside the hotel too. They are in the process of building a "splash outdoor pool" and w xyz bar.
According to the website, "sip on specialty cocktails, munch on a snack-attack menu and listen to cool tunes. Rock out with live acoustic performances by the hottest, emerging artists or get your groove on with eclectic beats from sassy dj mixes."
Echeverri says there won't be a full service restaurant on site.
"The hotel is positioned to not take away from the restaurants and eateries in nearby downtown that are walking distance. Our goal is to have locals and travelers come to our bar and lounge for drinks and a lite bite/appetizer, but to have dinner off site. We want to promote our downtown community and share our guests with everyone," Echeverri said.
They are accepting reservations for stays on or after October 24, 2013.
Here are some renderings of the hotel and some recent photos of how it looks today: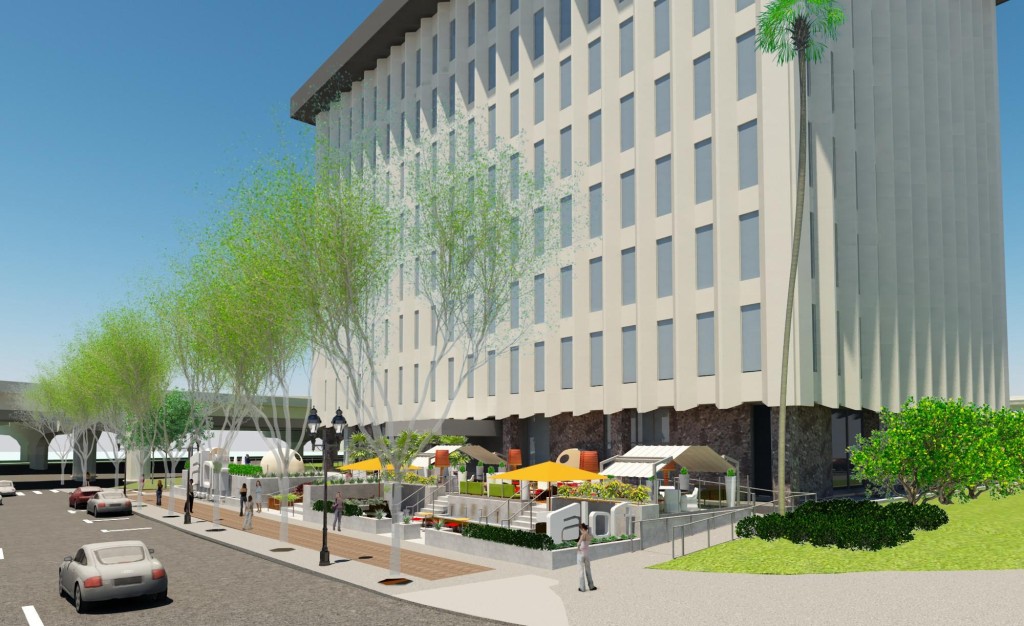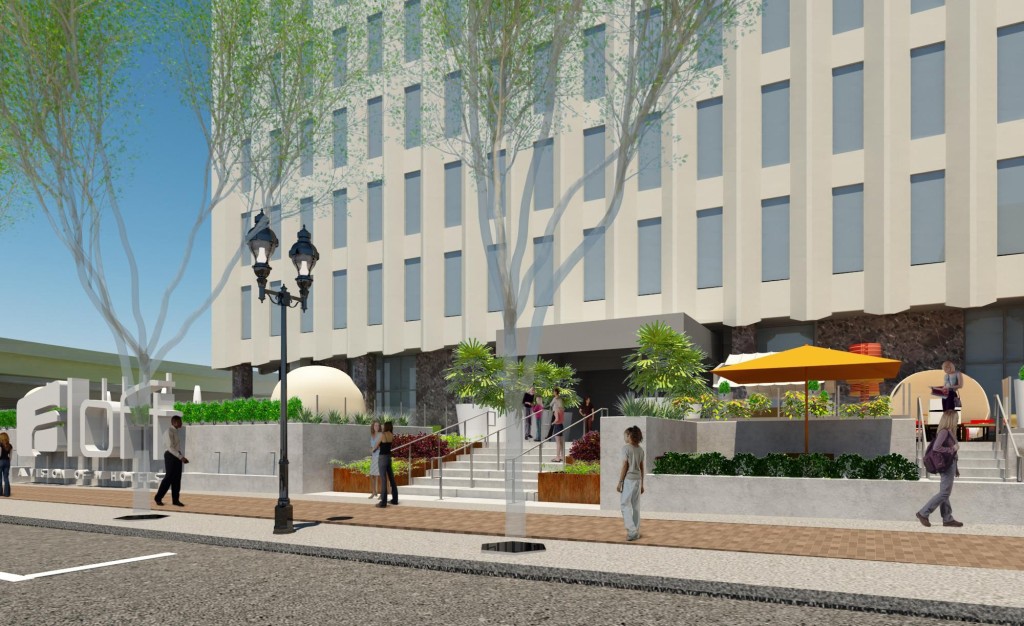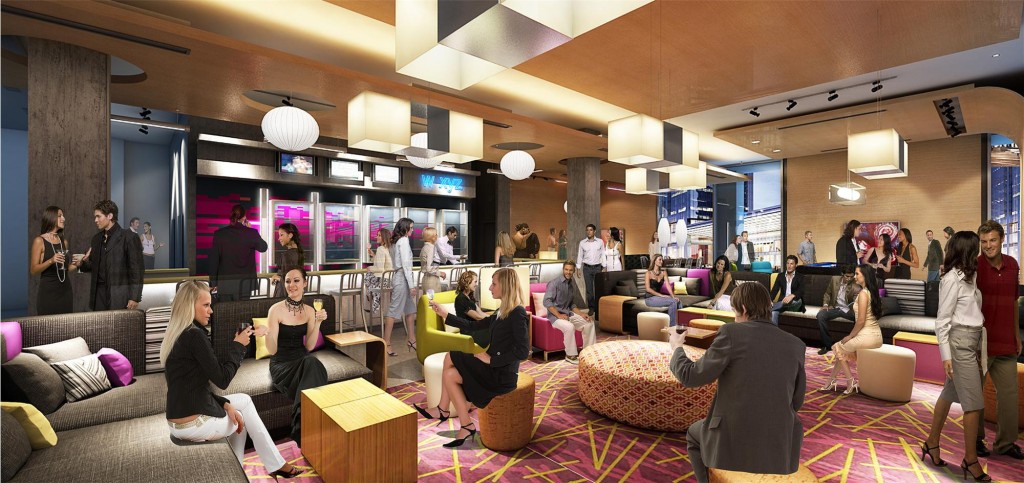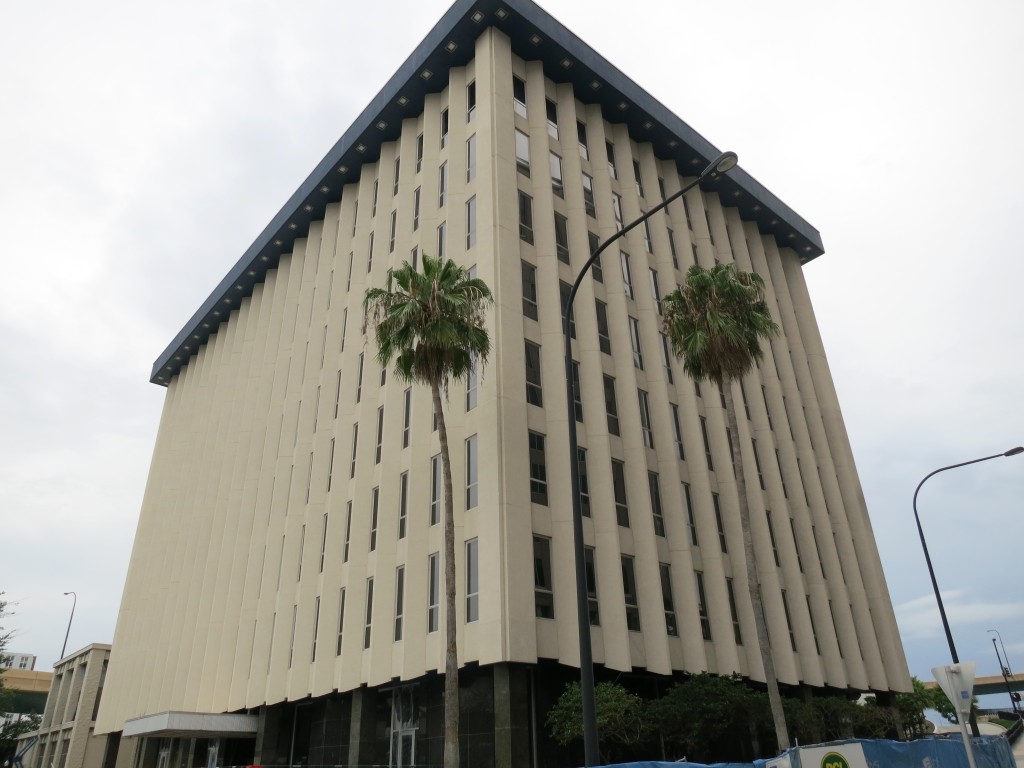 Updated September 18, 2013 to reflect new opening date.