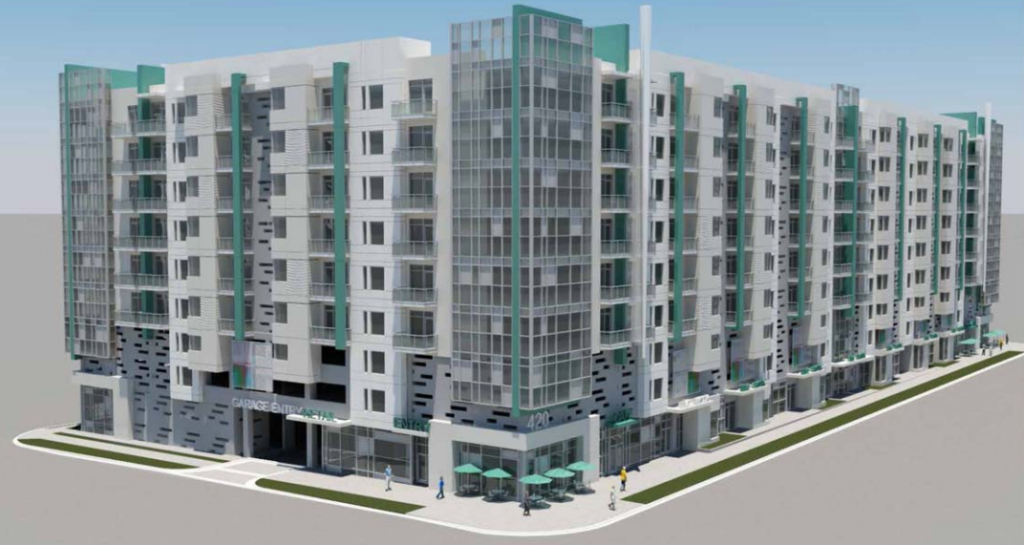 An apartment building is being proposed at 420 E Church St. (btwn. Lake Ave & Osceola Ave.). We told you about how the City Council approved plans for the ORMC hotel and in the same approval they approved the plans for a 299 unit apartment building in the South Eola neighborhood in the Thornton Park District. The apartments are just two blocks south the Paramount and one block north of Star Tower. The currently vacant property is owned by Orlando Lutheran Towers.
The nine story building will include ground floor retail and eight live/work units. The live/work units will allow business owners to live in the same space that they work.
There will be an integrated three-story parking garage inside of the complex along with a patio/pool area on the fourth floor. The building is being designed by Baker Barrios Architecture.
Once we see construction start or anything changes we'll be sure to let you know.
Floor plans and more renderings:

View from Mariposa Street & Lake Avenue looking northeast

Live/Work Ground Level Details—From Church Street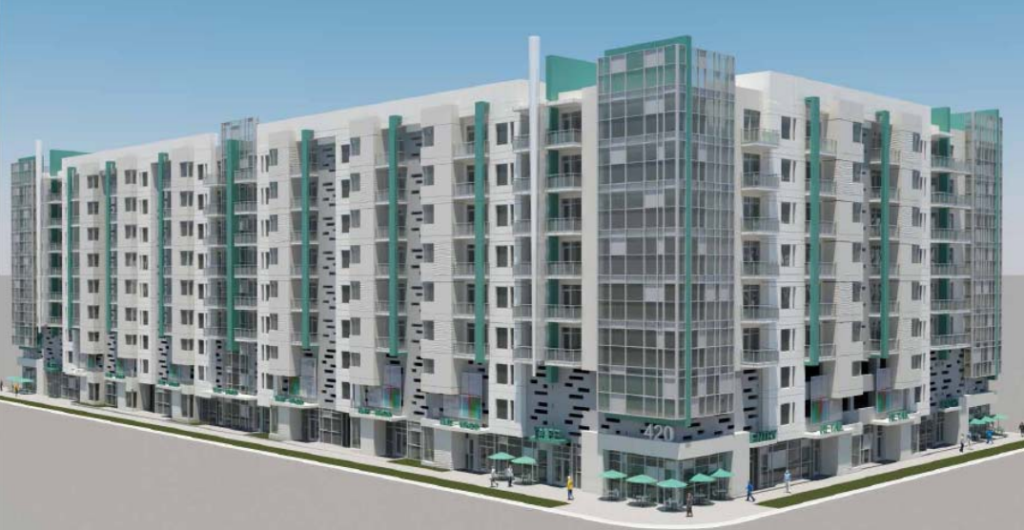 View from East Church Street & Lake Avenue looking southeast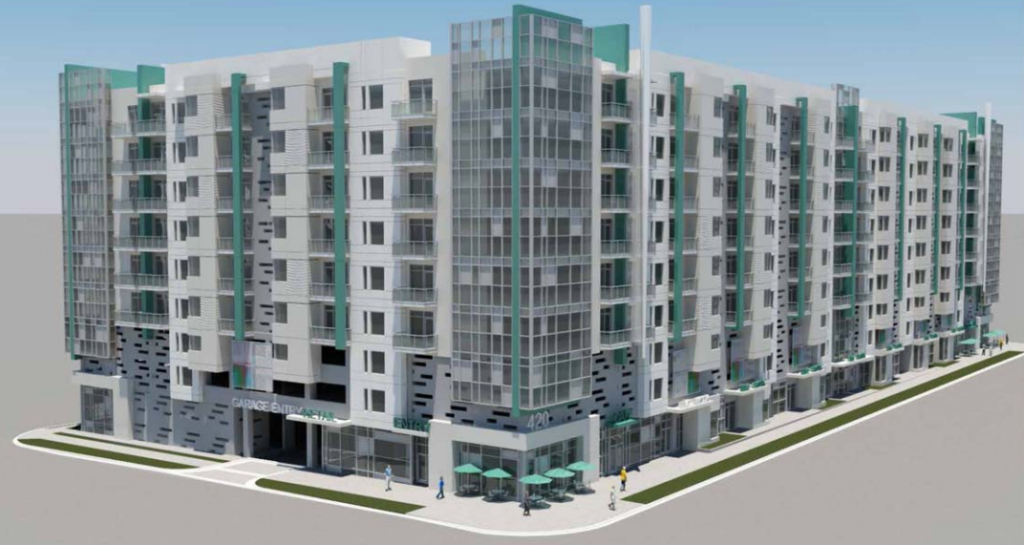 View from East Church Street & South Osceola Avenue looking southwest

East & West Elevations

South Elevation

North Elevation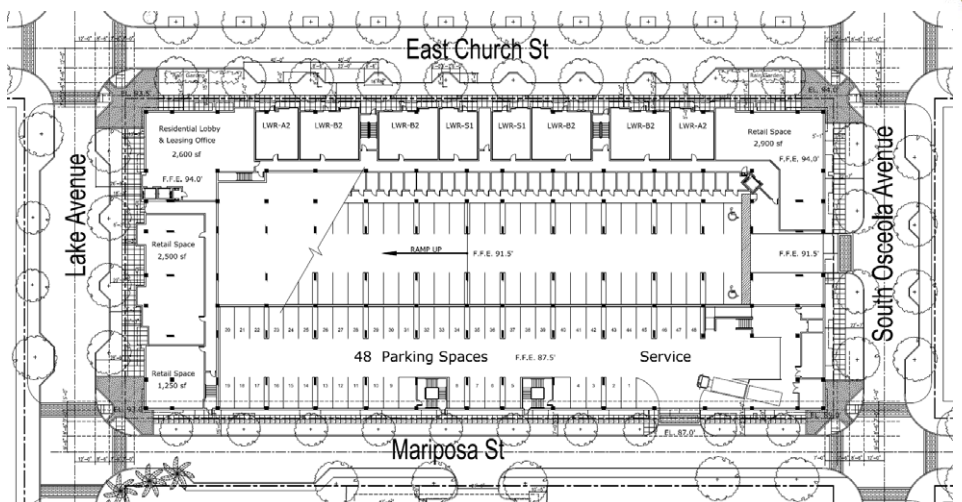 First Floor Plan
Floors 2-3

Floor 4


Floor 5 – 9