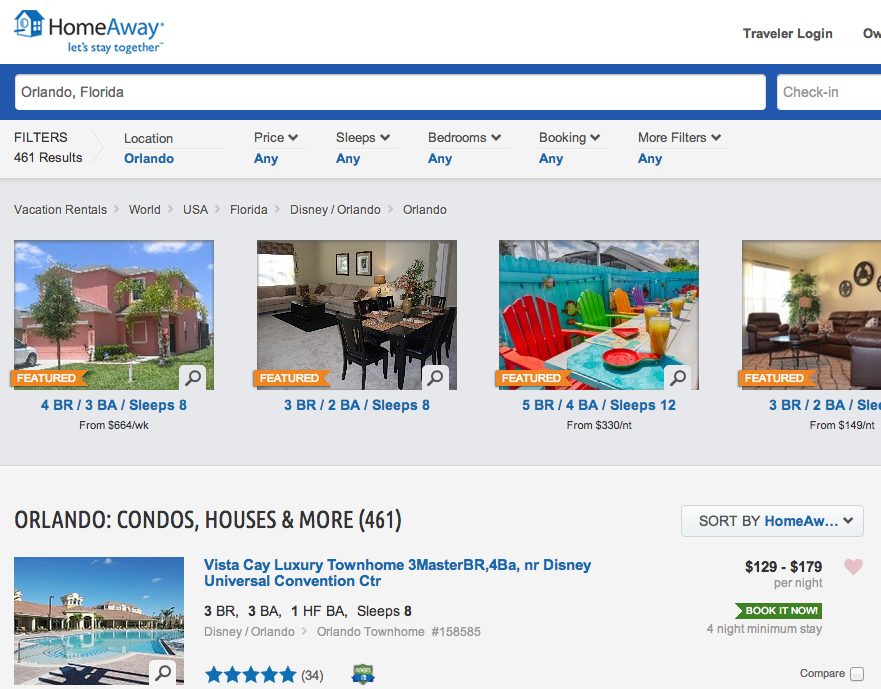 A new report out from HomeAway shows that while more Orlando vacation rental owners listed their homes this year, even more users are looking for vacation rentals in Orlando.
The vacation rental site tells Bungalower that for the Orlando area the number of vacation rental listings increased by 26% year-over-year, measured from Q2 2012 to Q2 2013. The demand from travelers making inquiries on vacation rentals in Orlando increased 54% over the same time period.
"It is usually a good measurement for a strong and healthy market when the demand growth is outpacing supply growth," Adam Annen, a spokesperson for HomeAway told Bungalwer. "This shows that more people are seeking out a bed to sleep in for their trip to Orlando than there are beds. From the perspective of someone who is considering purchasing a second home or vacation home in the area, or perhaps someone who owns one but does not rent it out, it is a good time to take strong consideration," he added.