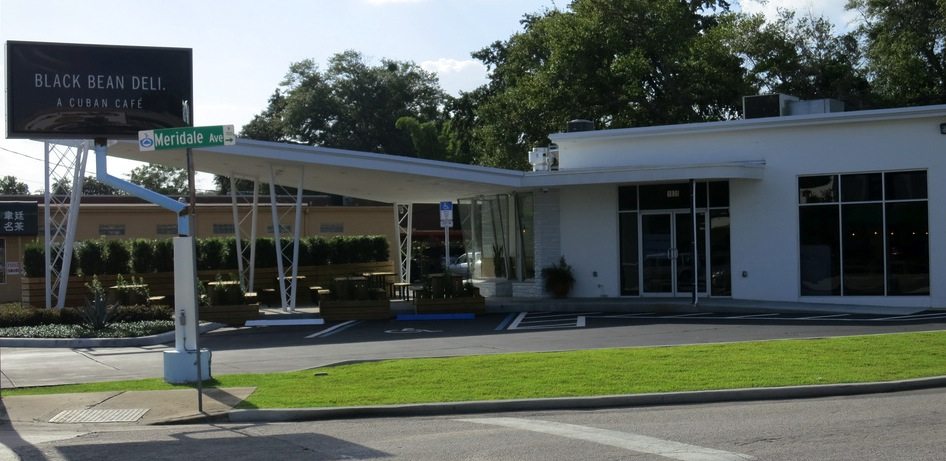 Black Bean Deli (Website | Facebook) will open a new location at 1835 E Colonial Dr. (at Meridale Ave.) at the old Vega's Cafe this Saturday.
The new location is bigger than their current Winter Park location and includes outdoor seating.
For now the new location will have a similar menu (a couple additions) but overtime they plan to add more new menu items.
The hours for the Black Bean Deli on Colonial Drive location will be 11:00 a.m. – 10:00 p.m. Monday through Thursday and 11:00 a.m. – midnight on Friday and Saturday. They are currently planning to be closed on Sunday.
We'll be sure to checkout the new location this weekend and post more information and photos on Monday.