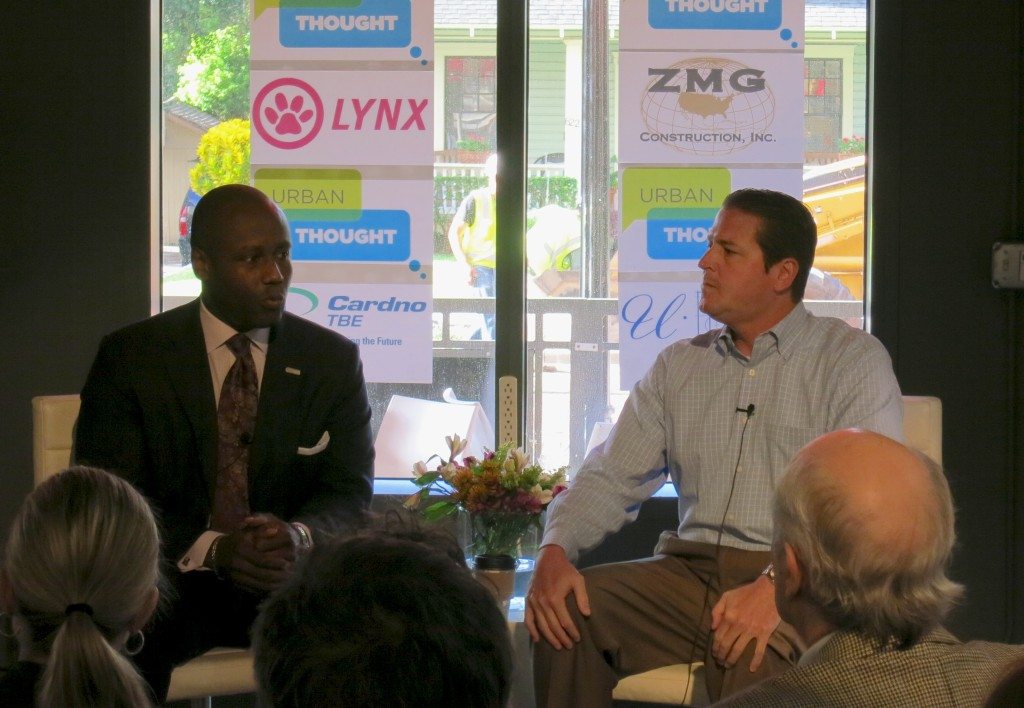 UrbanThink Foundation (Website) hosted Lynx CEO John Lewis at their quarterly Urban Thought breakfast series. The session was hosted by Developer and UrbanThink Foundation Co-Chair Craig Ustler.
As part of the conversation Lewis and Ustler discussed the expansion of LYMMO, the new technology that will be coming to LYMMO and the impact SunRail and expanded transportation will have on the area. All this while workers could be seen behind them working on the new LYMMO stop across from UrbanReThink.
This will be the last Urban Thought at UrbanReThink because the physical location of UrbanReThink is closing. The Urban Thought series will continue just at a different location.
Here are some of the Twitter highlights from this morning: