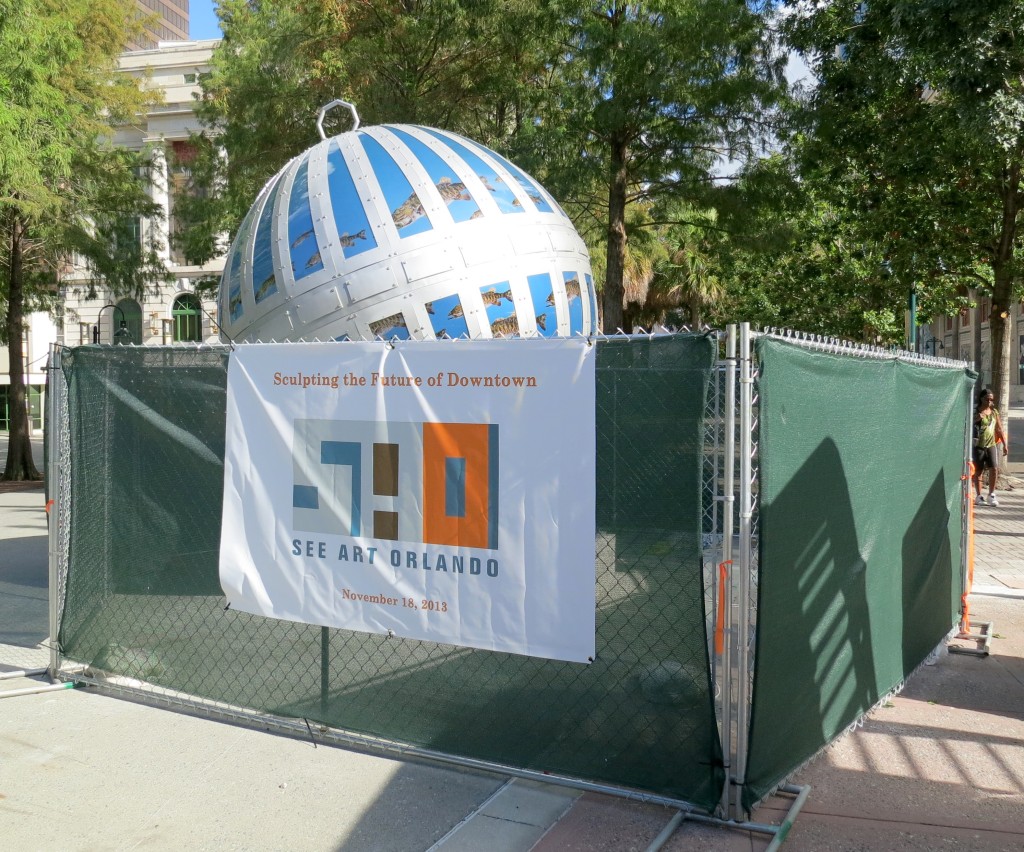 The first See Art Orlando sculpture is now visible in downtown Orlando. Workers installed the sculpture inside heritage square over the weekend. The sculpture across from the History Center is by artist Deedee Morrison is called "Global Convergence."
Here's what it looks like behind the construction fence:
There are eight sculptures being installed in downtown as part of the See Art Orlando project. They are being installed over the next month and will be officially unveiled in November.
Here is a link to our map with the locations of the eight sculptures.
We will keep you posted as they go in and if you see one be sure to grab a picture and let us know.