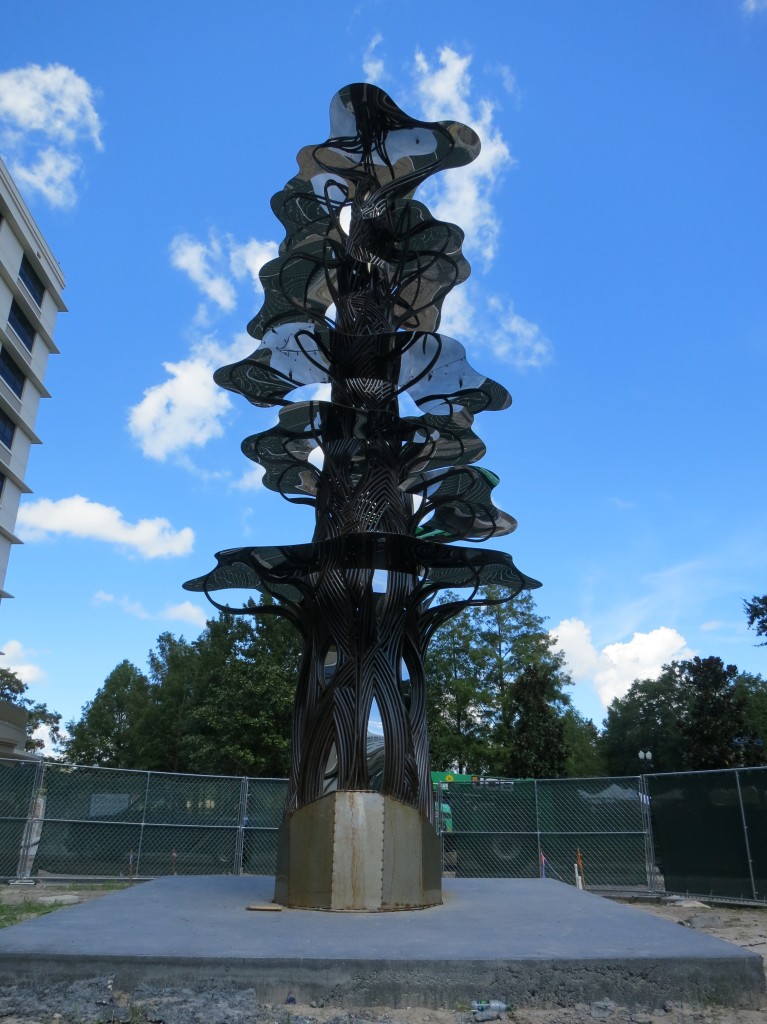 Local artist Jake Harmeling put the finishing touches on his sculpture late last week. His sculpture titled "Cedar of Lebanon" is the second of eight sculptures being installed downtown as part of See Art Orlando.
The three-story high sculpture is at the cul-de-sac on Osceola Ave next to Post Parkside just off Lake Eola Park [GMap].
The tree will be lit from within and the lighting color will match the other seven See Art Orlando pieces and the Lake Eola fountain.
Harmeling is the only local artist selected by See Art Orlando to install a sculpture. He owns Qui Studios (Website | Facebook)  in Ivanhoe Village.
Private funds were used to pay for the sculpture which will all be officially unveiled at an event in November.
We've been following the progress of this sculpture for weeks now but wanted to wait until it was complete to share. We were  able to get some pictures of Harmeling and his team putting up the canopy:
Here's what it looked like without the canopy:
And when it was just a baby tree: