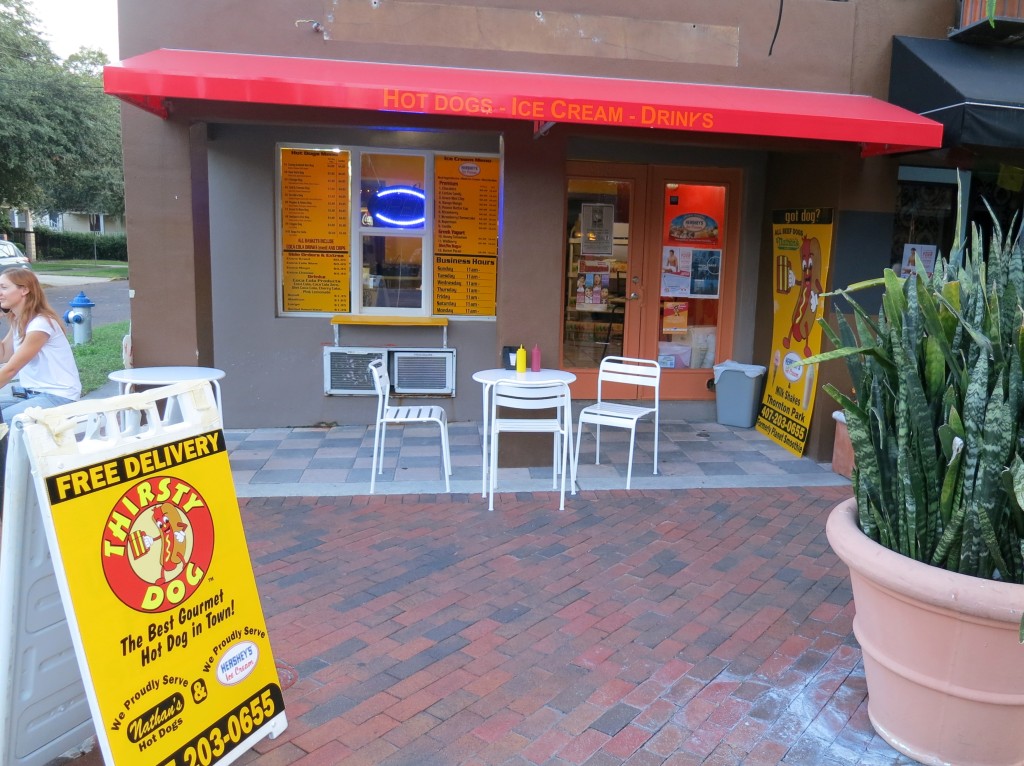 Thirsty Dog, a hot dog and ice cream shop, opened in Thornton Park at 898 Washington St in Thornton Park [GMap].
The shop serves hot dogs, ice cream and milk shakes out of the location that used to be Planet Smoothie.
Owner George Manrique opened the shop after running the planet smoothie shop because he said he saw a niche in that no one had ice cream in the area or Nathan's all beef hot dogs.
He says he will be open until late on Friday and Saturday nights until 2:30 a.m.
Here's a look at their menu which does include a veggie dog: