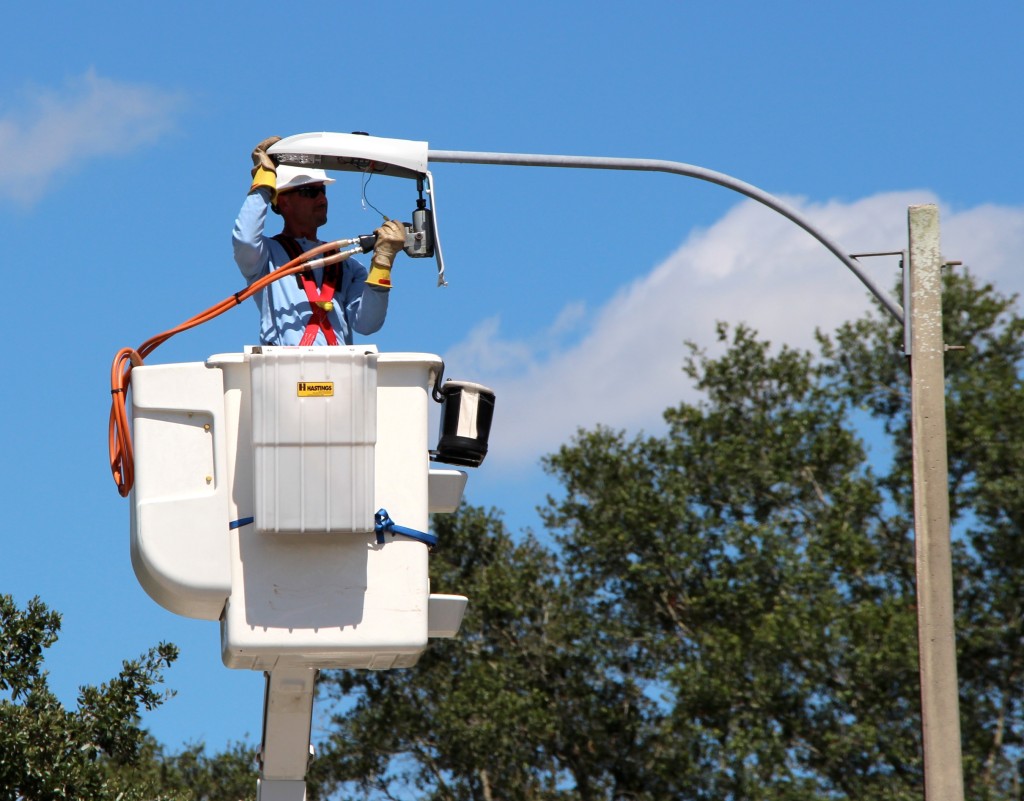 Residents on the Lake Eola Heights Facebook group were discussing the new bright streetlights going into their neighborhood. It turns out the new streetlights are LED lights and if your street doesn't have them yet, they will soon.
We asked Charles A. Ramdatt, Deputy Director of Public Works for the City of Orlando about the new lights:
The City is working with OUC on a comprehensive LED streetlight conversion project. For areas which have inadequate lighting, new areas and areas where fixtures are failing, we have already been installing LED fixtures. For the rest of the City, we will be prioritizing the change out based on life cycle cost analyses. Our goal is to provide efficient and effective lighting on the most cost-effective basis.
In terms of their brightness he says they are the same brightness. The LEDs are 100 watt equivalent. Even though he says they may look brighter for two reasons. The LED may have replaced an older fixture or because "the LED produces a white light instead of the yellow light of typical streetlights.  The white light is more vivid even when the measured brightness is the same," he said. A benefit of the new fixtures is that most of the light is directed downward.
Tim Trudell a spokesperson for OUC told Bungalower it just makes business sense:
OUC decided to do this after spending a few years researching how LED's would stand up to our weather conditions, meanwhile we've been closely watching their prices. This is a good business decision and the white light that's produced from the LEDs will help make our community a safer place. The city saves money because they're billed per streetlight and these will use less energy and require less maintenance. Once the 14,000 lights are in place at 5 years – the energy savings alone is enough for about 243 homes.
The joint goal of OUC and the City is to convert the City's entire streetlight inventory within the next five years.  "This is a very ambitious goal which we are confident we will meet," Ramdatt said.
Here's a video that provides an overview of the project:
Have you seen the new lights in your area? What do you think of them?
Photo courtesy OUC.