Edgewater Drive at Lake Adair Blvd will be closed starting today [GMap]. The City of Orlando is replacing four storm water pipes crossing Edgewater Drive and connecting Lake Adair to Lake Concord.
Notices were mailed to some residents in College Park letting them know that Edgewater Drive would be closed for a maximum of 120 days. This means that the street could be closed until February.
According to the notices "The older pipes are currently failing and causing damage to personal property and risk the potential of continued failure to the city's right-of-way streets."
Traffic is being rerouted through posted detours around the construction. Northbound traffic will be detoured at Colonial Drive onto Westmoreland Drive. Southbound traffic will send sent south at Lake View St. where they will head to Ivanhoe Blvd and then onto Orange Ave.
Here's a copy of the notices that were mailed to some residents in the area: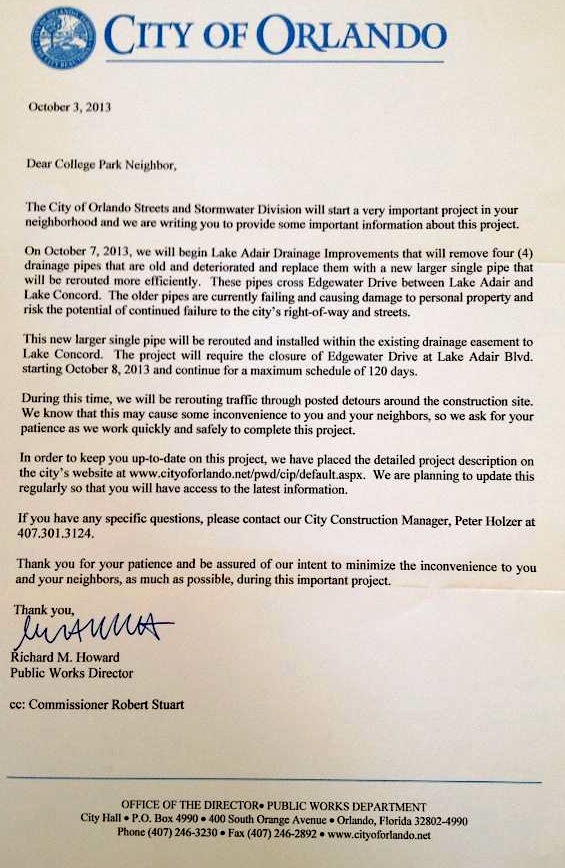 Photo of Edgewater Drive courtesy CityofOrlando.net