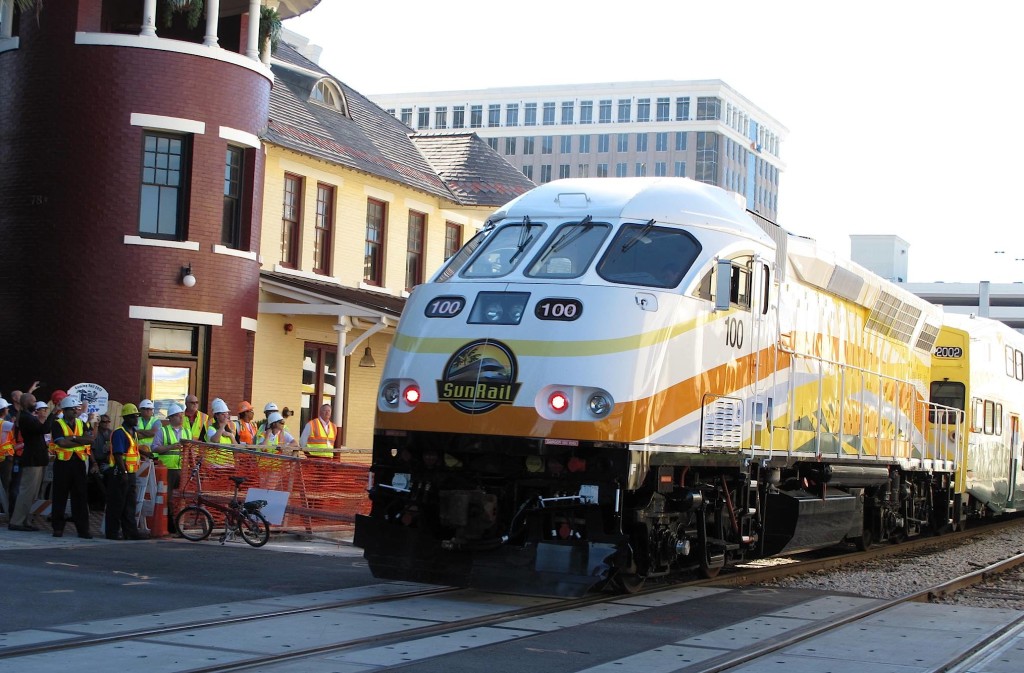 As part of the State of the Downtown Address and the Carshare ribbon cutting, FDOT is bringing out a SunRail locomotive and two passenger cab cars.
The train will be at Church Street Station in downtown Orlando from 11 a.m. to 2 p.m. today.
While you won't be able to get inside the train but it will provide the first glimpse to those downtown of the new train with the locomotive.
SunRail is expected to being operating by May.
From the press release:
Those viewing the SunRail train need to know that Church Street station still is an active construction zone, and there will be no access inside the vehicles. Members of the media and those wishing to take photographs or view the exterior of the train set are asked to gather on the west side of the train tracks on Church Street in a bricked and fenced area, which will provide the best and safest view of the train.

All attendees are reminded that freight trains and Amtrak continue to operate on the SunRail corridor, and federal and state safety regulations require that pedestrians and motorists remain a safe distance (at least 25-30 feet) from the tracks at all times. In addition, construction of the first 12 SunRail stations is ongoing and station areas are off-limits to everyone but safety-certified workers wearing appropriate personal protection equipment.

Train tracks are deadly serious business. Be smart. Be safe.
Photo courtesy Church Street District Facebook Page.