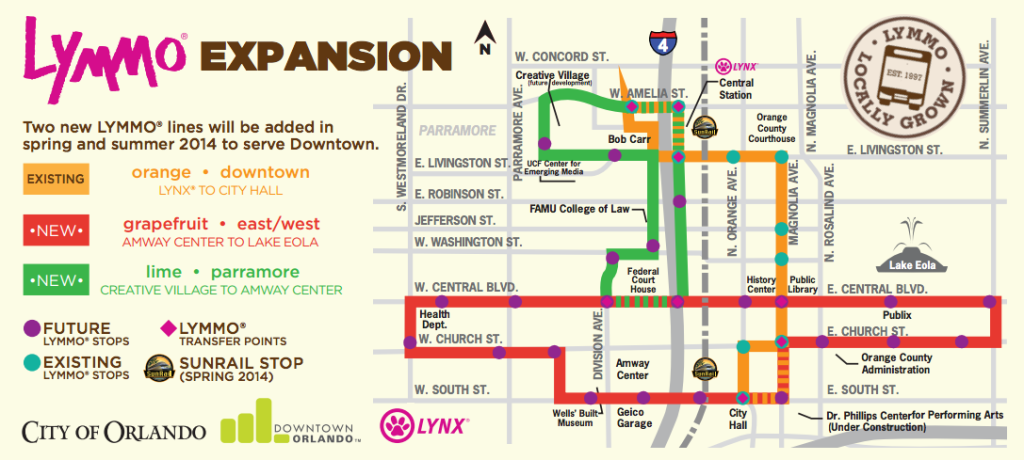 Mayor Buddy Dyer at the State of the Downtown Address yesterday announced what the new LYMMO route names will be.
The route names for the three free downtown bus lines will be:
Orange (Orange)- Lynx to City Hall route (current downtown route)
Grapefruit (Red) – Amway Center to Lake Eola (east/west expansion)
Lime (Green) – Creative Village to Amway (Parramore expansion)
The new citrus route names were a result of a contest online where residents could submit their ideas.
The Grapefruit line is currently under construction and will be mostly done by February and the Lime line is expected to start construction soon.
Both new expansion lines will be operational this spring in time for SunRail.
All three lines will feature the new technology at the bus shelters.
LYMMO operates as a free bus service in downtown with busses every 10 minutes during office hours and every 15 minutes in the evenings. LYMMO runs Monday – Thursday: 6 a.m. – 10 p.m.; Friday: 6 a.m. – midnight; Saturday: 10 a.m. – midnight and Sunday: 10 a.m. – 10 p.m.