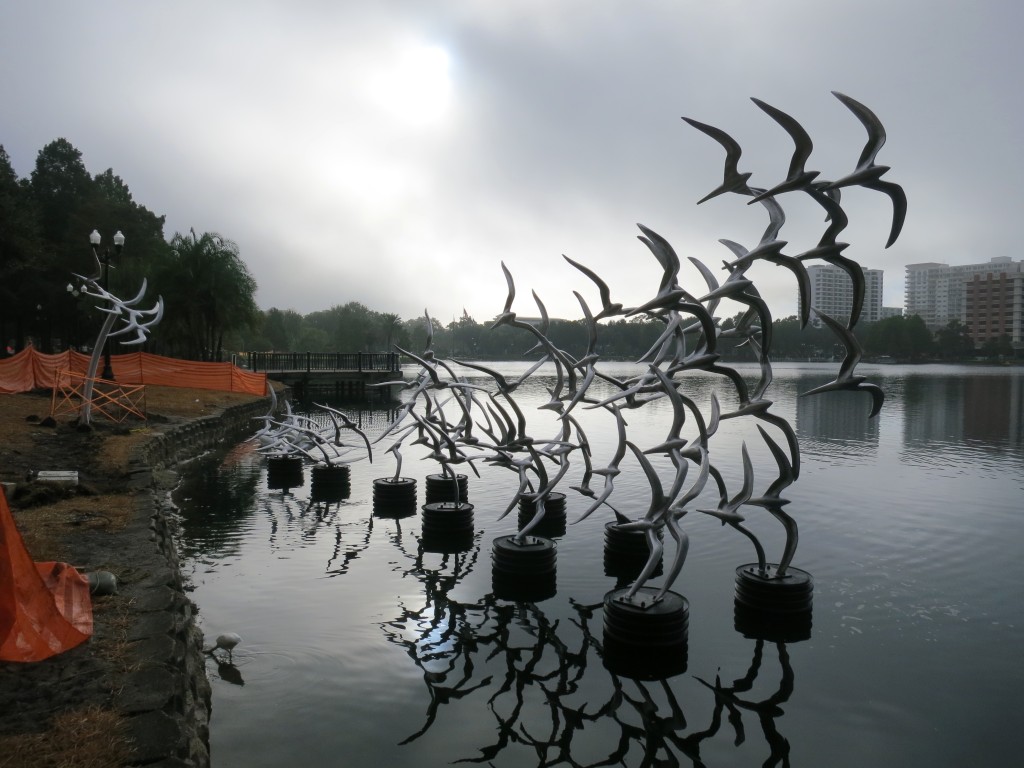 "Take Flight," the third of the eight See Art Orlando sculptures, can now been seen at Lake Eola Park.
The third sculpture is by Kentucky based Artist Douwe Blumberg .
The sculpture sits mostly on Lake Eola and is a flock of birds taking off from the lake.
Over the past week the final electrical was installed and the border keeping back the water was removed.
You can see in the pictures that the lake water is still low. Based on Blumberg's other installations, we imagine that once the water reaches its normal levels most or all of the black bases will be covered.
You can read more about our coverage of the See Art Orlando sculptures here. Two other sculptures have already been completed. One at Heritage Park by the Orange County Regional History Center and the other on the corner of Central and Osceola next to Post Parkside.
The sculptures will officially be unveiled at an event by See Art Orlando in November. The sculptures are being paid for by private donors.
Here are some more photos of the new sculpture:
This slideshow requires JavaScript.