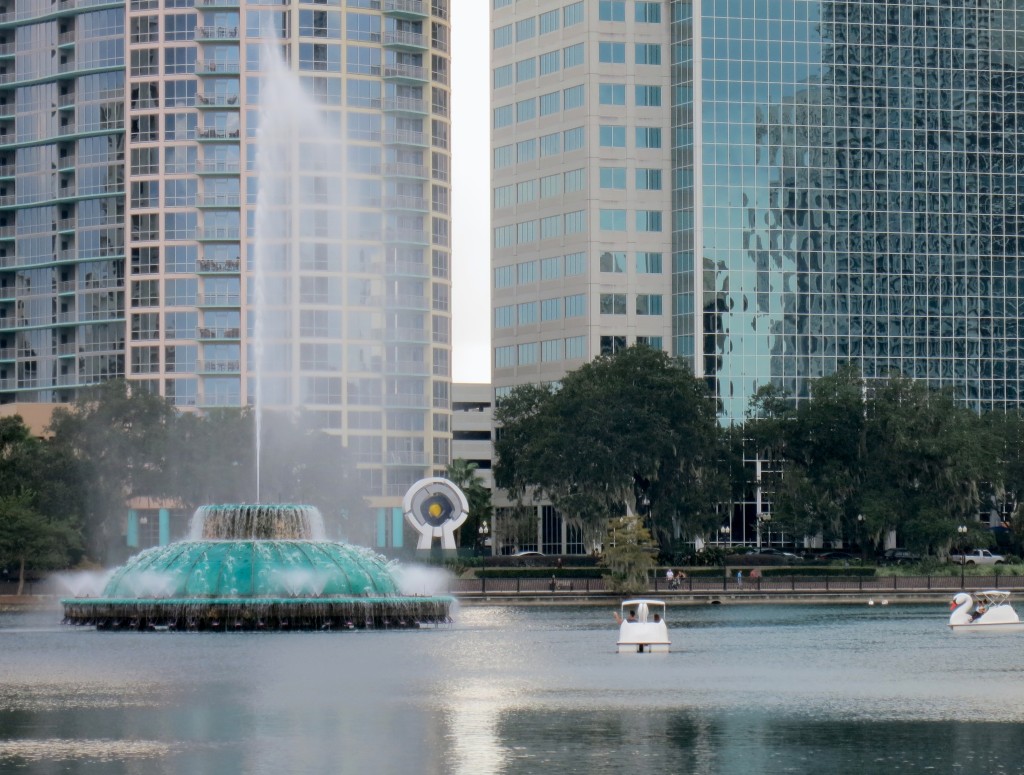 The fifth See Art Orlando is making quite an impression at Lake Eola Park. The newest installation is located on Central Blvd across from the Waverley [GMap].
The metal statue stand 25 feet tall and looks to be in the shape of an eye with a kinetic element in the middle. The sculpture is titled "Centered" and is by artist CJ Rench.
Eight total sculptures will be part of the See Art Orlando unveiling in November [Event Info].
The other four  sculptures that have already been installed are:
The sculptures are being paid for by private donors. You can see a map of the eight locations here.
Here are some closer pictures of Centered: