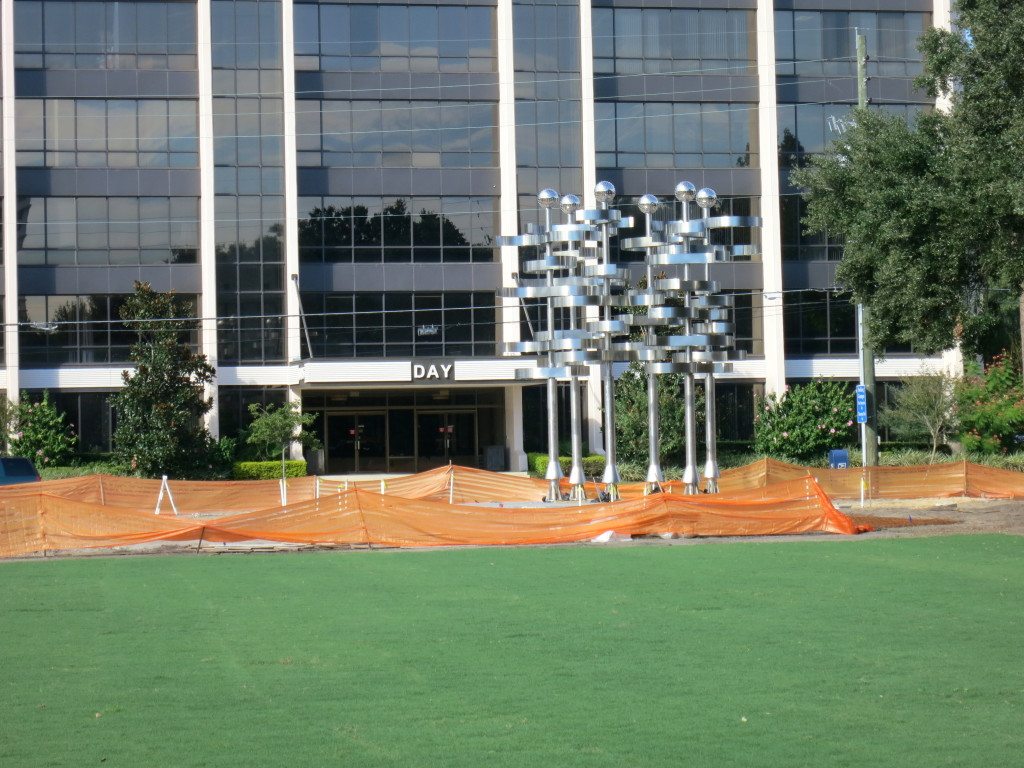 The sixth See Art Orlando is installed Lake Eola Park. The newest installation is located on Robinson St and Eola Drive across from Panera [GMap].
The statue stand 25 feet tall and is a wind-driven kinetic stainless steel/aluminum sculpture. Multiple "wings" move in unpredictable fashion in this large assembly. The sculpture is titled "Union" and is by artist Ralfonso Gschwend.
You can also see the new grass that's part of the other park improvements the City is making at Lake Eola this month.
Eight total sculptures will be part of the See Art Orlando unveiling in November [Event Info].
The other five  sculptures that have already been installed are:
The sculptures are being paid for by private donors. You can see a map of the eight locations here.
Here's a closer picture of Union: