The old OUC water and light plant just off Lake Ivanhoe at 1111 North Orange Ave [GMap] became the Dr. Phillips Center for Performing Arts more than a decade ago. But as of last week that was no more. The sign on the building was suddenly removed and there doesn't appear to be any plans to put up another sign. Leaving the building without a name.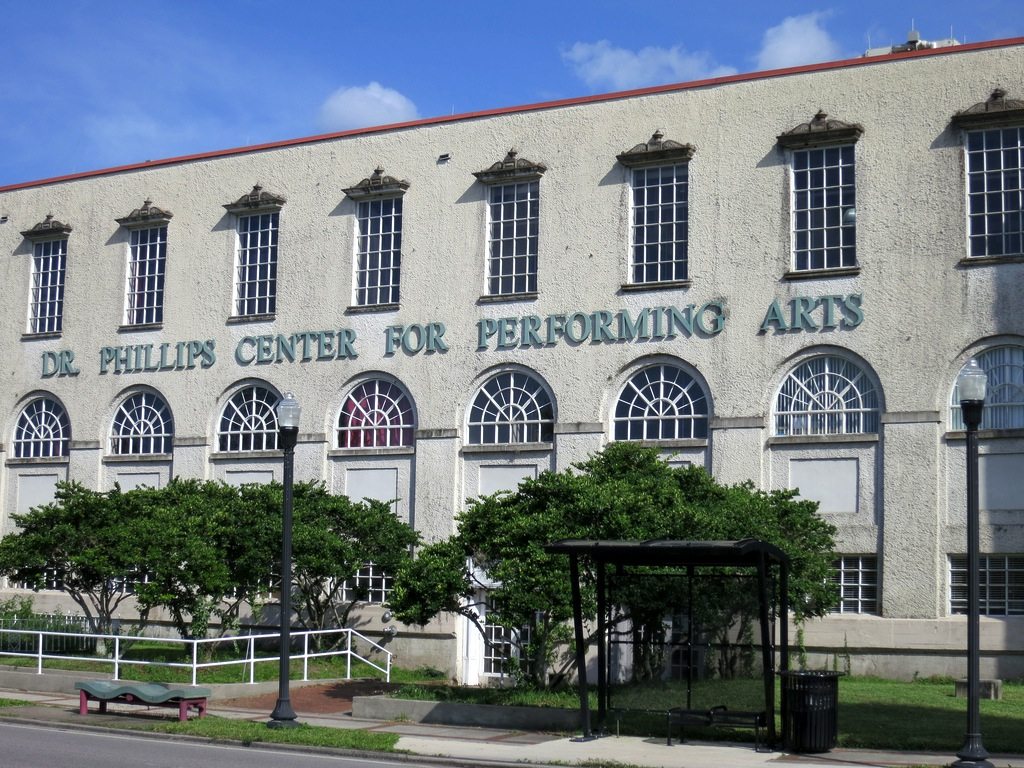 OUC manages the building and we had reached out to them in August about the fact that the name would be confusing with the new Dr. Phillips Performing Arts Center. At the time an OUC spokesperson told us "Changing the name of the building has been discussed, but a timeline or final decision has not been made."
From what we had heard no one wanted to pay for a new sign. Names that were tossed around included Della Phillips Performing Arts Center (the Mrs. to the Dr.), the Historic Ivanhoe Building and just Ivanhoe.
Things got a little more complicated when mold in the building forced the arts groups that had been occupying the building to leave.
The fate of the building still isn't determined but we can't imagine that the City would allow a building that was added to the local register of historic places in 1987 to be torn down.
We reached out to Tim Trudell, an OUC spokesperson about the removal of the sign. Here's what he had to say:
It was originally called Ivanhoe. Now, it doesn't have a name. We didn't remove the sign, but are aware of it. Dr. Phillips [Foundation] is represented on the Ivanhoe board and had asked for the name to be changed prior to this mold discovery to avoid possible confusion with DPAC.
So who removed the sign? We thought that the City of Orlando might have removed it since the Mayor and other elected officials will most likely be attending the lighting of the Happy Holidays Sign on top of this building. Plus, we did notice that the name of the building in the invitation we received last week from the City was the "Historic Ivanhoe Building." A spokesperson for the City wasn't able to confirm in time for publishing that the City didn't remove the sign.
So for now no one knows who removed the sign and here at Bungalower we'll be calling it the Historic Ivanhoe Building. Any other name suggestions?
Click here to help support the Happy Holidays Sign on the Historic Ivanhoe Building >>