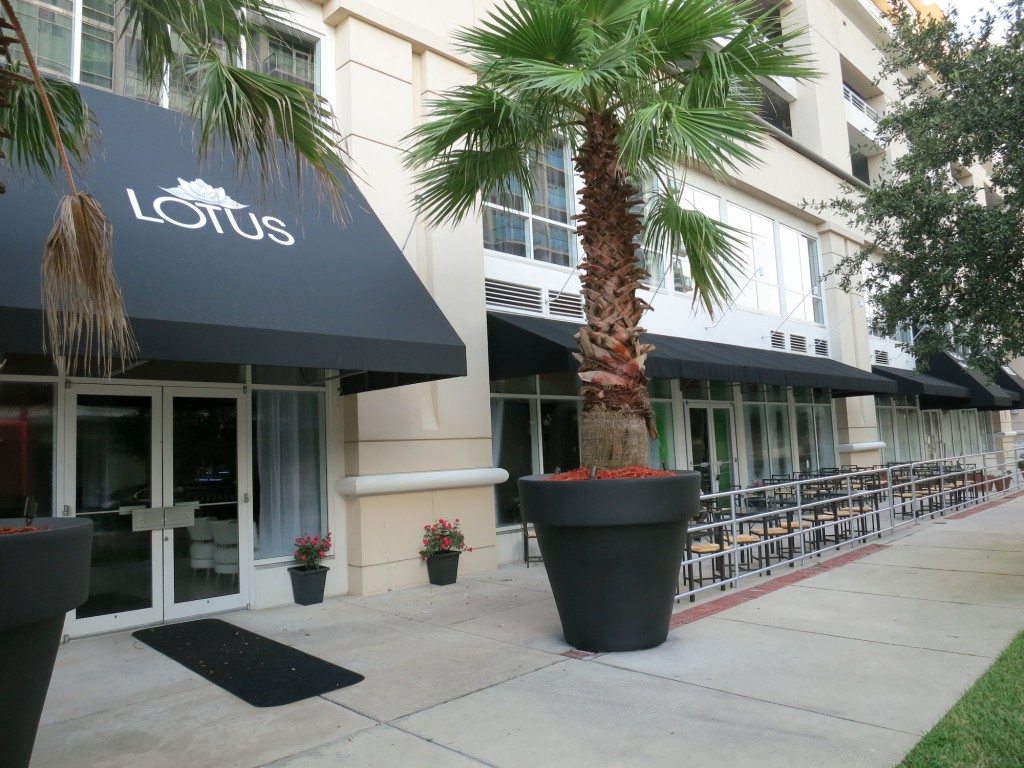 We covered the opening of Lotus back in August in the space that used to be occupied by Prickly Pear. Unfortunately the reviews were not positive. Today Scott Joseph is reporting that the owners plan to change the concept.
The new name will be Mingos (Facebook).
The new concept is Floribbean. Scott notes they will serve items such as empanadas with smoked pork ribs, tostone cups filled with braised pulled chicken, and tacos made from naan bread with marlin.
Also comes news that the owners won't open Honey next door and instead are considering other options.
The restaurant will stay open as they transition from Lotus to Mingos.
Head on over to Scott Joseph's site for the full menu and his original review of Lotus.