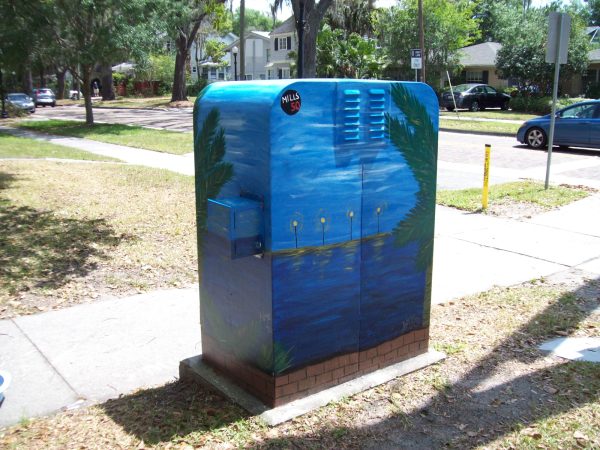 What happens when you turn something ugly into art but that something ugly gets replaced? You go back and make it into art. At least that's what's happening in the Mills 50 district.
Mills 50 started turning some of their prominent utility boxes into art work in 2011. Since then they have been able to convert 29 boxes into art.
However, recently the City of Orlando had to replace four of the boxes (they are still working utility boxes): Mills/Amelia (at the Y); Mills/Mount Vernon (across from Hillcrest Elementary); corner of Summerlin/Livingston and corner of Colonial/Fern Creek (at 7-11). The art box at Colonial/Shine (Publix) was destroyed when a car hit it.
"The Mills 50 art boxes created an environment which helped depict the district's diversity and creativity" said Mill 50 Executive Director Joanne Grant. "Local artists who live or work in Mills 50 painted the boxes, showcasing their artistic abilities and their sense of community."
They are now looking for some community support to so that the original artists can repaint the boxes. The photo above is one of them that needs to be repainted. The estimated cost is about $200 per box. This covers paint, supplies, and a stipend for the artist.