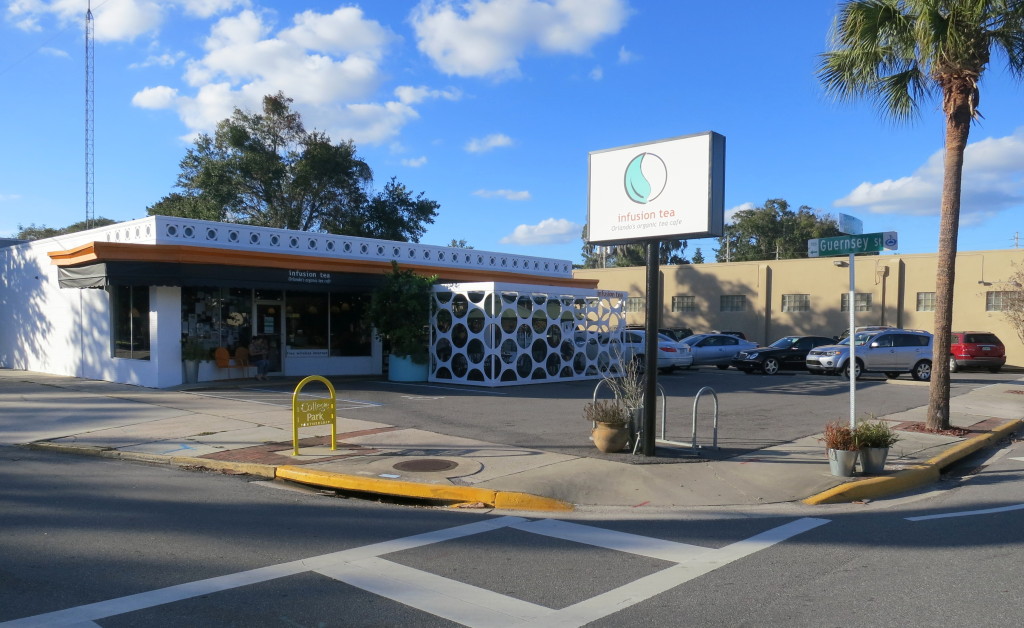 The College Park Makers Market begins every Sunday starting December 22 in front of Infusion Tea at 1600 Edgewater Drive [GMap].
The College Park Makers Market will have brunch, mimosas, live music, and a curated selection of local artisans and makers.
Emily Rankin with sunshineXchange manages will manage the weekly market.
"The idea is that instead of spending your sunday shopping at big boxes buying something everyone else has too, you can come to the market and enjoy a beautiful brunch with your friends, listen to live music, grab your groceries for the week and find a handmade dress that makes you feel great about waking up on Monday or come here to redecorate your living room with unique handcrafted furniture and decor," Rankin said.
Rankin who started the Audubon Park Community Market says they will use some of the modeling they learned there to strengthen this event.
A new feature of the market will be a seating area designed by a local Urban Planner/Architect, Claudia Ray-Centeno.
The market will run every Sunday starting on December 22nd from 11:00 a.m. – 3:00 p.m., until the end of may.
Vendors interested in participating can find an application on the market website.
The College Park Makers Market is a project of the College Park Partnership and is managed by the sunshineXchange. The sunshineXchange is a new local first alliance that is being started by the creators or Ourlando/PLACE, the East End Market and Eat Local First Orlando.