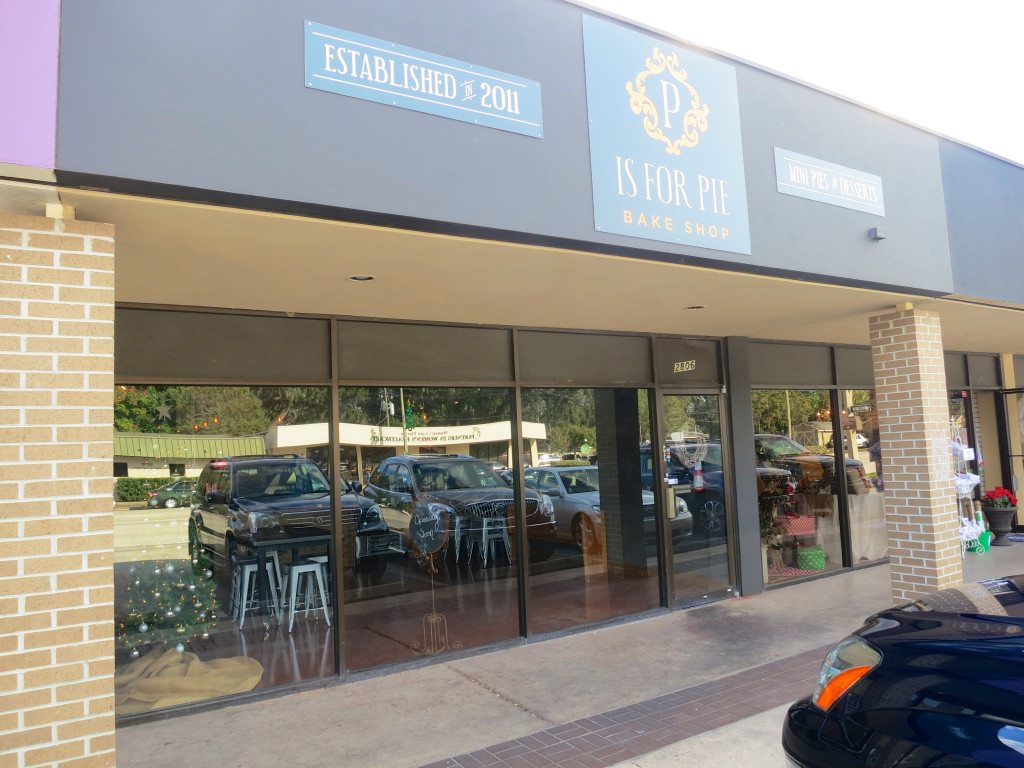 P is for Pie Bake Shop (Website |Facebook) opens today in the Audubon Park Garden District at 2806 Corrine Dr. in the old Sushi Lola's location.
P is for Pie Bake Shop is a boutique artisan bakery. Their specialty is mini pies and sweets offering a modern twist on classic American desserts. Everything is made from scratch by hand incorporating natural, seasonal and local ingredients to every extent possible.
The shop will also serve Stumptown Coffee.
Tara Gould, Owner, has been baking and cooking since she was a child. She is an attorney and before opening P is for Pie Bake Shop she practiced environmental and land use law. This is her first retail location.
They opened on Saturday and quickly sold out of pies. This week is still their soft opening but it's still worth stopping by for a quick mini-pie or other sweet.
If you stop in let us know what you think.
Here are some pictures inside the shop including the menu for P is for Pie: