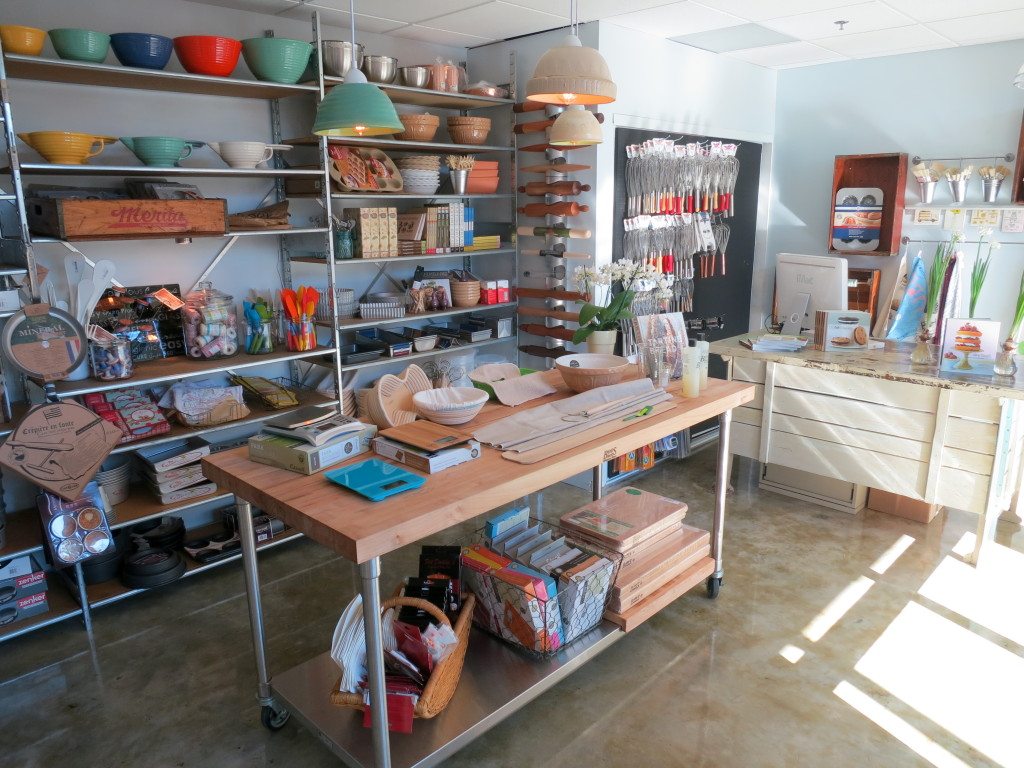 Update February 7, 2104: Whisk and Bowl is now open.
East End market in the Audubon Park Garden District keeps growing.
The newest shop to join the market will be Whisk and Bowl.
Whisk and Bowl will open in January on the second floor of East End Market at 3201 Corrine Dr [GMap].
The shop is being opened by Karen Manfredi. Manfredi is a graduate of The French Pastry School in Chicago and worked as an assistant pastry chef in Chicago. She says she got used to using amazing tools and then found it difficult to purchase those items.
Manfredi says all her items are meant to be generational as in "this is the one whisk you'll need to buy and you'll be able to pass it along".
That's where Manfredi came up with the name. Her grandmother passed on her whisk and bowl and Manfredi still uses them weekly to make bread. She thinks everyone should have great kitchen tools too.
Manfredi curates the items, which are either from small US businesses or from internationally known companies. She says these are the kind of things you won't find in the big box stories.
"Every tool or item that I carry has a reason to be here," she said.
And not only a reason but also a great story.
As we walked around the small shop Manfredi shared with us the story of the Oregon company that is the only US company making whisks, the couple in West Virginia that makes wooden baking tools, the midwestern cooper company where stay-at-home moms help to shape the cookie cutters while their children play, the hand turned rolling pins from a small company in Vermont and the English tea towels with Swedish prints from the 1940's.
You'll also find the international brands that make high quality products like the classic english Earthenware mixing bowls (you've seen them in Downton Abbey), Triangle knives from Germany, Emile henry French bowls, Boos cutting blocks from the midwest and Bauer pottery bowls.
When Manfredi opens the shop in January she'll also launch a website where you can purchase the items online and she'll be blogging while using the tools.
"I want to provide very high quality stuff that I know works because I've used it," she said.
Click here to read the previous Bungalower East End Market coverage >>