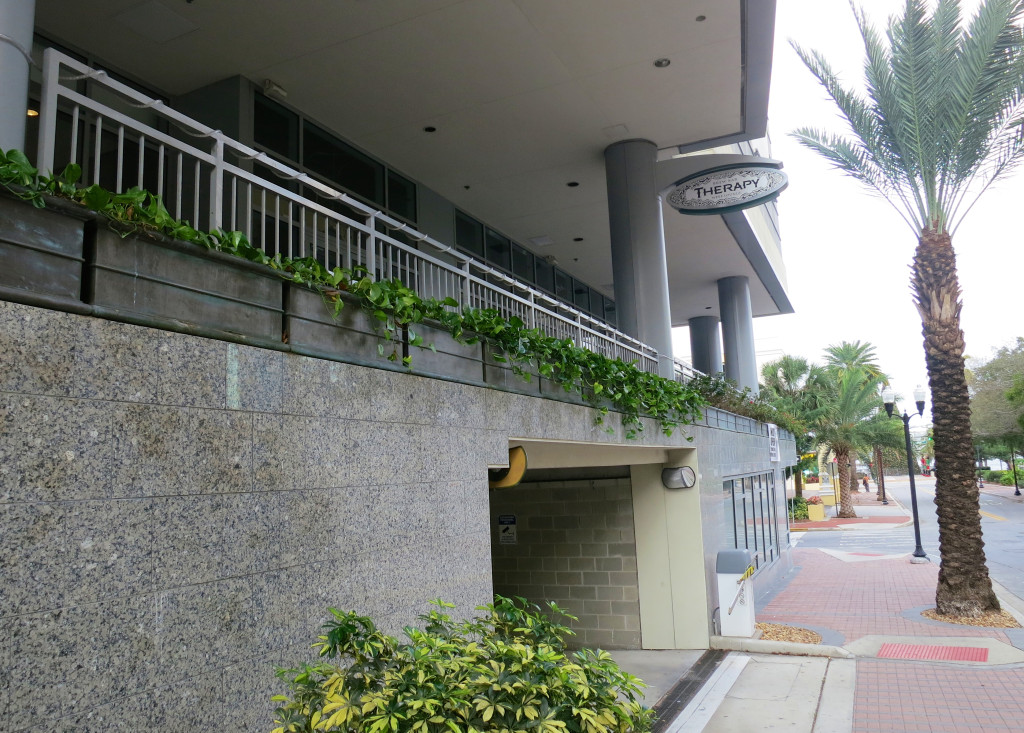 Therapy Brew Bar and Wine Lounge (Website | Facebook)  opens in the Aspire Building at 111 East Washington Street in Downtown Orlando [GMap].
The wine and beer bar also serves infused sake and offers a food menu including small plates, flatbreads, sandwiches, salads and beer themed desserts.
Some of the unique desserts include beer floats, Guinness chocolate pudding and chocolate stout waffle sundaes.
Their kitchen will also be open Saturday and Sunday for brunch.
Owner Gavin Hatcher tells Bungalower that they are trying to appeal to a more mature audience.
"Were trying to be more of a winter park bar but in downtown," he said.
Hatcher says they have live music every week and will begin adding trivia nights and board games.
Therapy Brew Bar and Wine Lounge in Downtown Orlando is open Tuesday through Thursday 11:00 a.m. to midnight, Friday and Saturday 11:00 a.m. to 2:00 a.m. They will serve brunch on Saturday and Sunday from 11:00 a.m. to 3:00 p.m.
You can view their regular menu here and their bunch menu here.
Here are some photos inside Therapy Brew Bar: