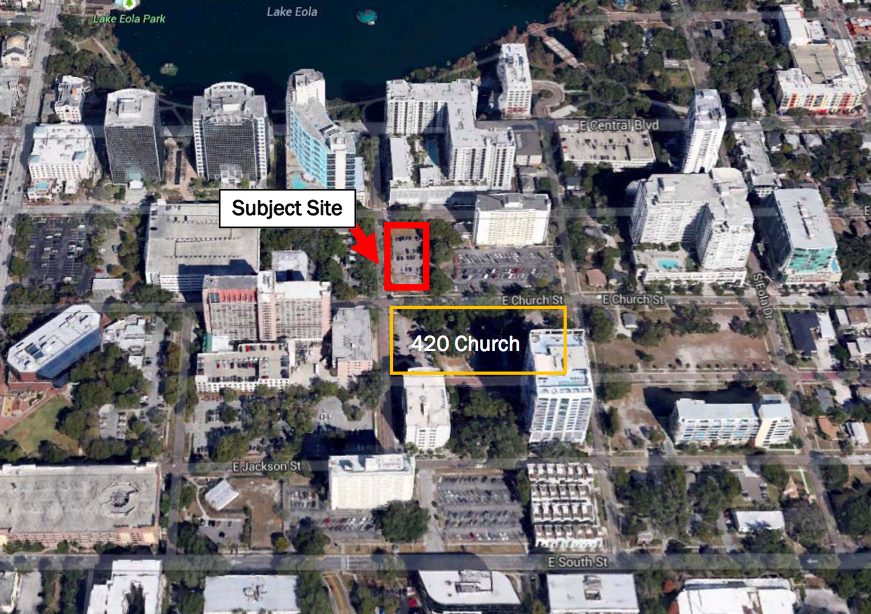 A 21-story residential tower is being proposed at 101 Lake Ave in the South Eola neighborhood of the Thornton Park District [GMap].
Citi Tower is being planned on the site that was previously approved for the "Montage" development. The new developer, Summa Development Group, has renamed the project and put in for a new proposal.
The property at 101 Lake Ave is west of Baptist tower, south of the Paramount and north of the new 420 Church St proposed complex.
The new East/West Grapefruit Lymmo line will stop on the corner of Church St and Lake Ave at the corner of the property.
The new proposed building includes 235 residential units, 22,300 square feet of retail on the ground and mezzanine floors and a 265 space 5-level integrated parking garage.
The retail is split with 11,851 square feet on the ground floor and 10,449 square feet on the mezzanine. The retail would front Lake Ave and Church St.
A lobby and leasing office is planned for the corner of Lake Ave and E Pine St. Parking entry would be on E Pine St.
An amenity deck with a pool is planned for the rooftop of the building.
At 235 feet, Citi tower would be the tallest building in the South Eola neighborhood. For comparison it would be about the same height as both the Waverly and the Capital Plaza II.
The building height would block most or all of the Lake Eola views from the Start Tower that is two blocks to the south-east of the new building.
This is a courtesy review for the plan to be discussed at the City of Orlando Appearance Review Board and a final revised plan will still need to be submitted.
Bungalower has learned that the conceptual renderings provided were part of the original submission with the City of Orlando and are being modified. Baker Barrios is the architect working on the project.
Here's a look at the renderings and floor plans submitted to the City:
Conceptual Rendering from Lake Ave and Pine St: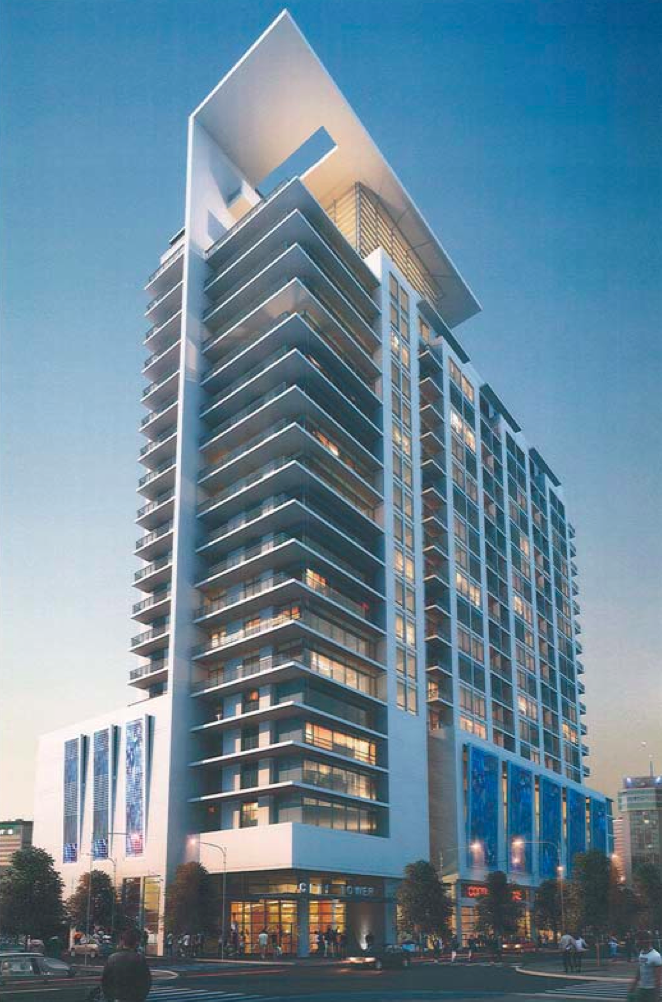 Conceptual Rendering from Church St and East: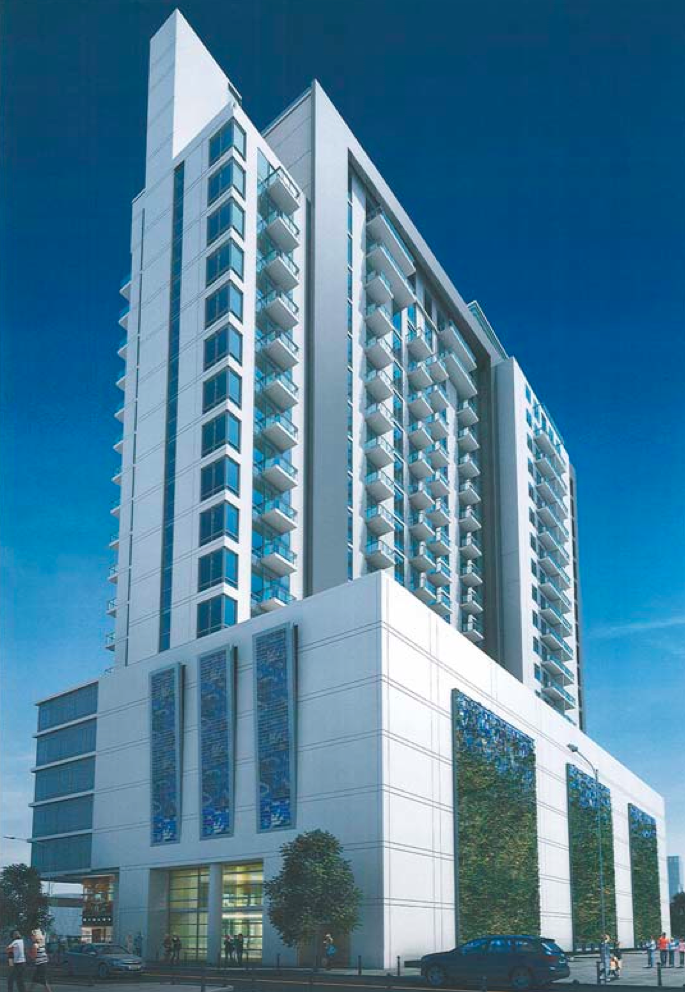 First Floor: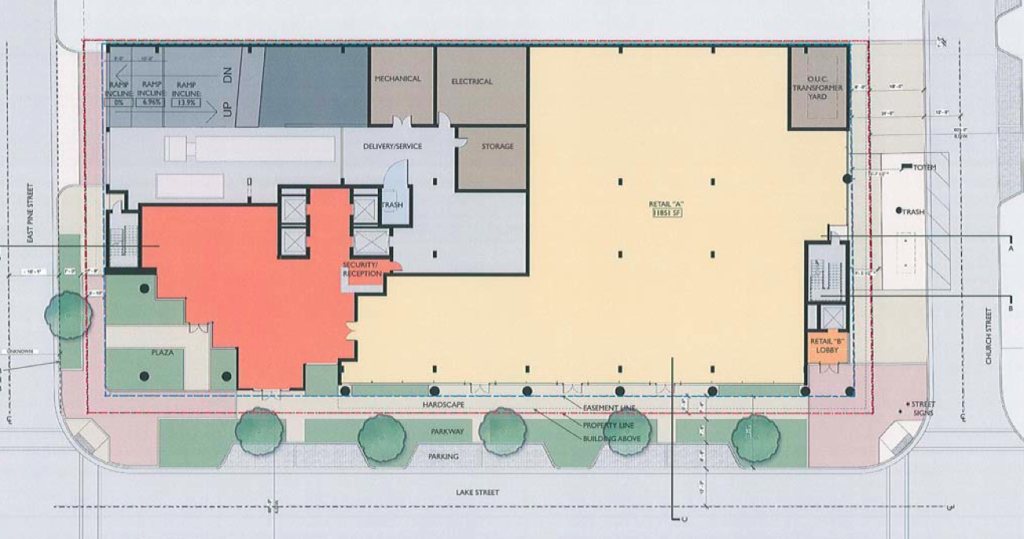 Mezzanine:

Parking Level 1:

Parking Level 2: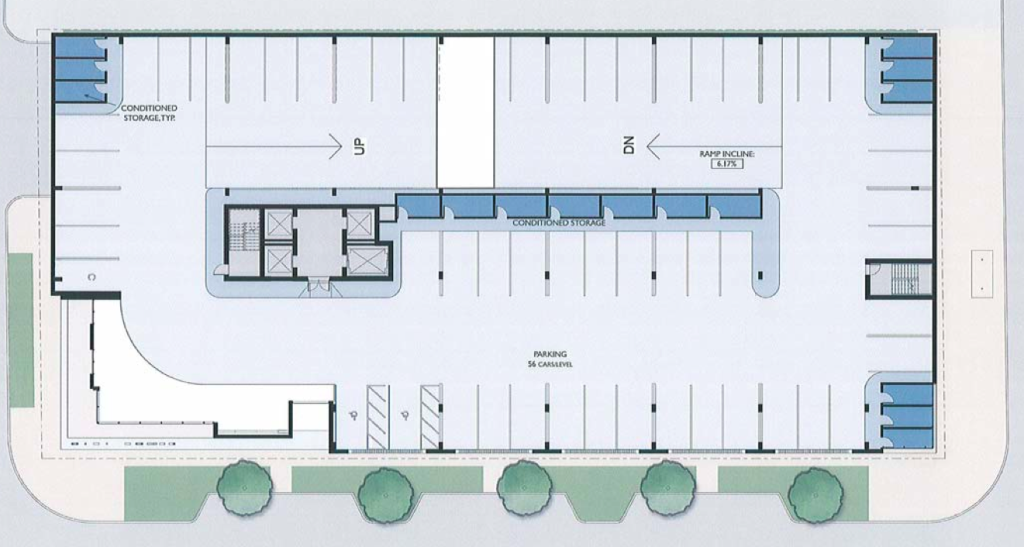 Levels 6 – 17:

Level 18: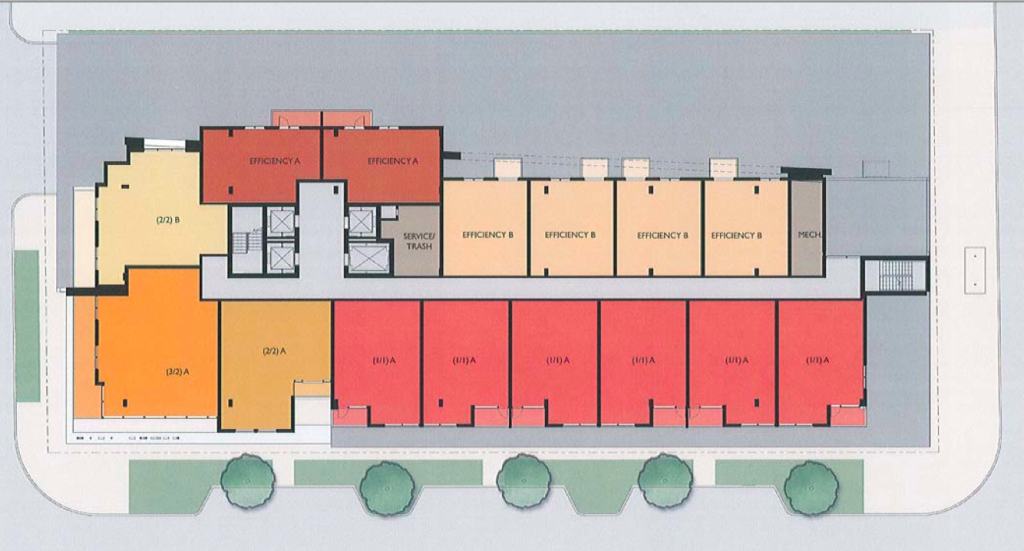 Levels 19 – 20:

Amenity Deck 21: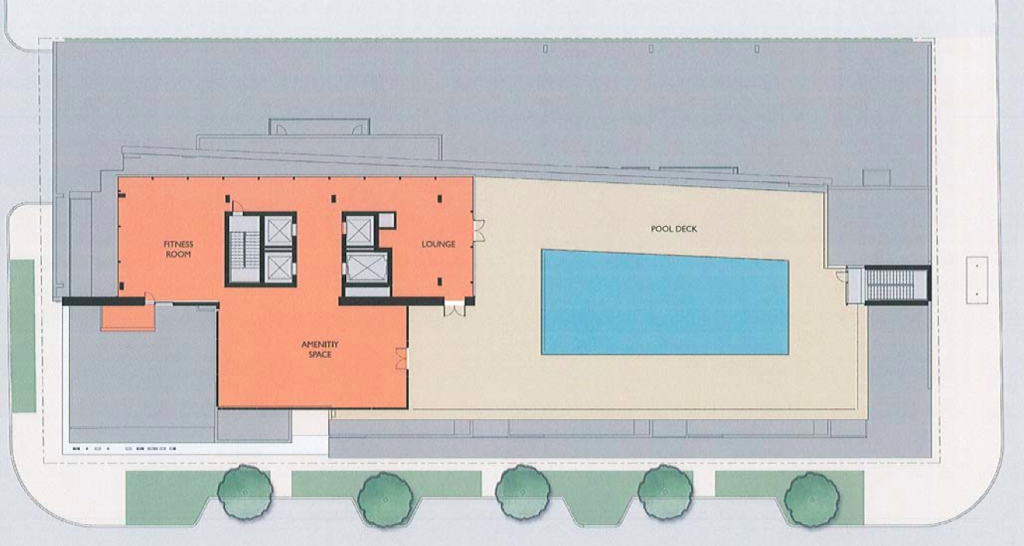 Massing study to compare to neighboring buildings: