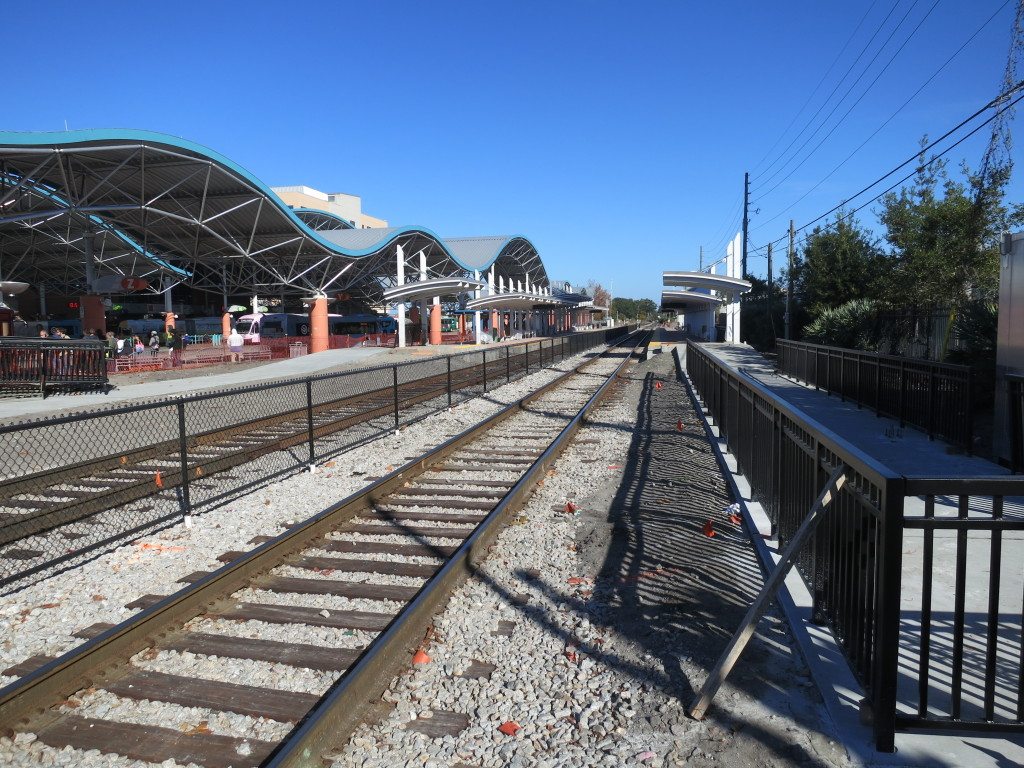 Over the course of the next couple of days we're going to give you a photo tour of each of the Bungalower area SunRail stations.
According to SunRail these stations are 80-90% complete.
We'll do another photo tour of each once the construction is complete.
The SunRail stations in the Bungalower area are:
The Lynx Central Station is just east of the Lynx bus terminal between Amelia St and Livingston St one block west of Orange Ave. [GMap]. The station is 90% complete.
The station will also sit along Gertrude's Walk and the new Central Station mixed-use development being built to the east.
Here's a look at the Lynx Central Station stop: