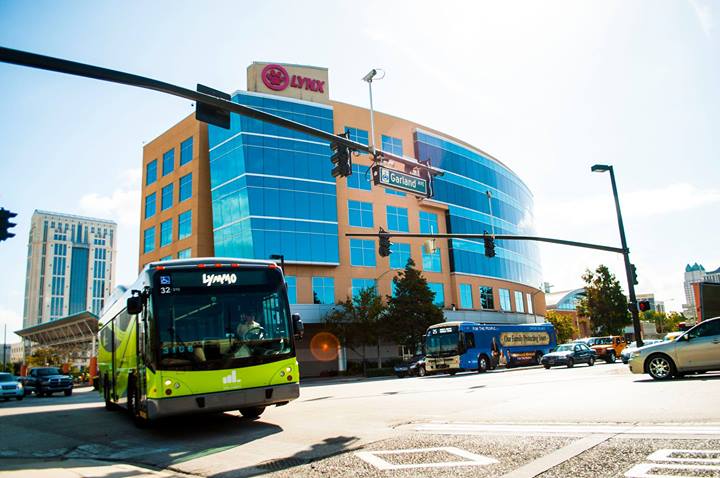 Bungalower has learned that the anticipated start date for the new East/West LYMMO route is April 13.
The new East-West route is being called the Grapefruit route and will be the second route for the free downtown bus service. The existing line will be called the Orange route.
The Grapefruit route runs between Westmoreland Dr. and Summerlin Ave. The buses will head east on Central Blvd and west on Church and South Streets (see map).
The new line will touch some key areas for folks who visit downtown including the Amway Center, Dr. Phillips Performing Arts Center, Church Street District, Church Street SunRail station and Thornton Park.
The Grapefruit route will be about half bus rapid transit lanes. Meaning the bus will have its own lane and controls its own traffic signals.
The hours of operation for both LYMMO lines will be the same. Buses begin running at 6:00 a.m. on weekdays and at 10:00 a.m. on weekends. The buses run until 10:00 p.m. Sunday though Thursday and until midnight on Friday and Saturday.
The new line will run every 10 minutes during office hours and every 15 minutes in the evenings. This is 5 minutes more than the existing LYMMO line.
In addition the new route will also include new technology at the bus shelters to let riders know when the next bus is arriving.
Bungalower has learned that the third route will begin construction this spring and it will take most of the rest of the year to complete. That route will be called the Lime route.
Here's a look at the new LYMMO route map with all three routes: