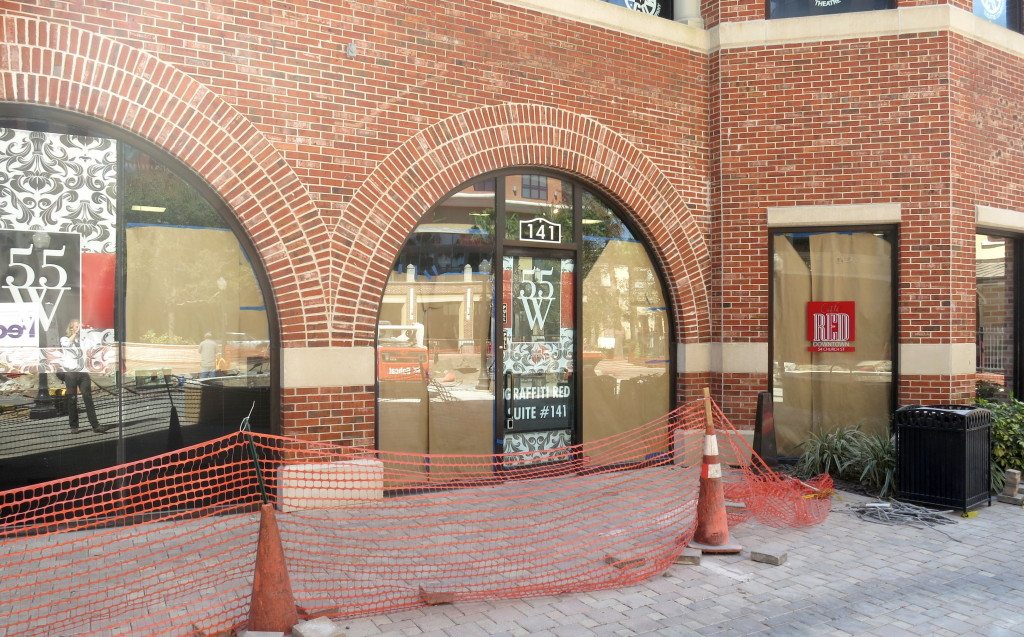 Red Cafe is set to open at 54 West Plaza in the Church Street District by the end of this month.
We told you back in July about the plans the owners of Graffiti Junktion had to open the restaurant in the former Five Guys location.
Today we stopped in to speak with the owners and learn a little more about Red Cafe.
The concept is from the same guys behind Graffiti Junktion; Greg Peters, Tom Hughes and "Tattood" Bill Roberts.
Roberts tells Bungalower the new idea is all about "trying to bring the fun back into fine dining."
He says they want to create a great spot for lunch or a special occasion dinner and everything in-between.
The menu items will range in price from $6 to $20.
"Fine dining that's affordable," he said.
To keep the environment fun and still offer affordable options he says they will have price based or cuisine based theme evenings. They'll also have regular martini specials.
He says they'll have a "hand-picked wine list that going to be affordable esoteric bottles that you don't see every day.
The atmosphere will be more upscale than Graffiti and the portion size slightly smaller, but he says they want to keep the same upbeat positive vive.
Once they are ready to open we'll be sure to give you a photo tour inside and a look at their menu.