The College Park Neighborhood Arts & Theatre group (Website | Facebook) wants to build a community arts and theater center in College Park.
The group has begun raising money for the new building and has had support from local businesses to help them build out plans for the new facility.
Supporters identified that community theater was something that was missing and needed in the College Park area.
"Theres a lot of creative people here who have a passion for some form of art," CPN Arts & Theatre founder Denise Badger told Bungalower.
While they are looking to raise 2.8 million dollars to make the building a reality, they are already hosting art events in the College Park area including a wine art walk and tryout for their first show, You Can't Take it With You.
The building design is a two-story 7,800 ft building.
The theater would be a 160 seat multi-purpose theater with fold away seats to allow more flexibility.
The first floor includes:
Lobby
Concession / Prep Kitchen
Retail / Gallery
Office
Public Restrooms
Art Gallery Passage
Theatre
AV – Tech Booth
Electrical / Network Storage
Dressing Room
Storage/Props
Green Room
Makeup
2 Performer Restrooms
The second floor includes:
Rehearsal / Workshops
Artists Work Studio
Wardrobe
Scene Shop
Outdoor Area
Outside there will also be a patio with a bar, stage, fountain and small seating area.
The building would also be available for community rentals including weddings and special events.
It's also important to not that this wouldn't just be for theater but for all arts.
The idea says Badger "is that when you walk into the building you will be inspired by your passion."
"We want to not only provide a space where people can gather but to equip them with workshops and coaching," she added.
As far as where the building would go Badger says they are in conversations with Orange County Public Schools about using space by Edgewater High School.
The property is on south part of Edgewater High School's property where the school auditorium used to be located.
Here's a look at some additional renderings and floor plans for the building and the site they are looking at for the building:
First floor: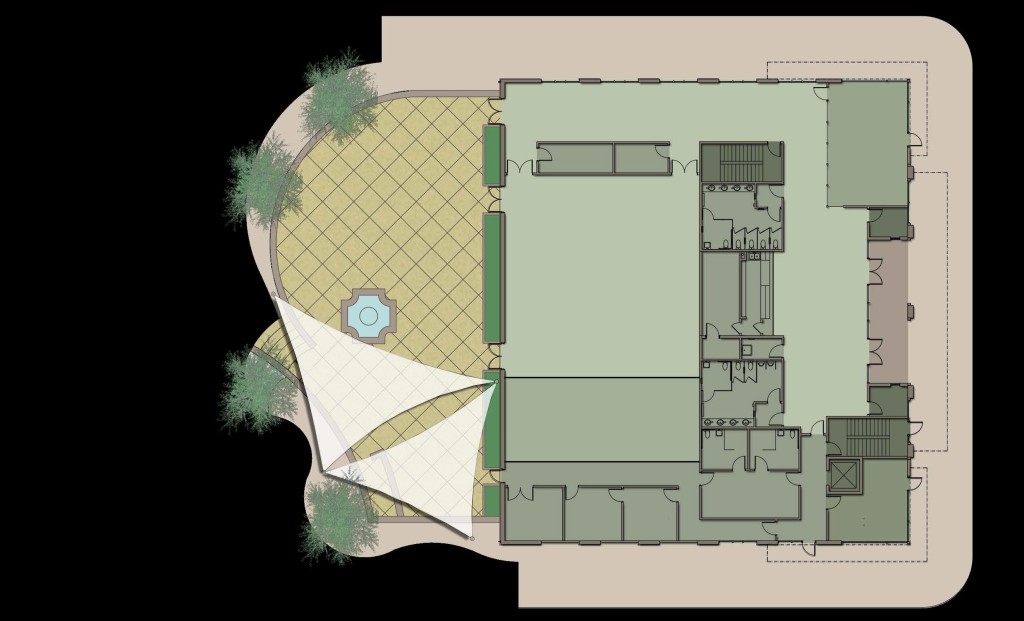 Second floor: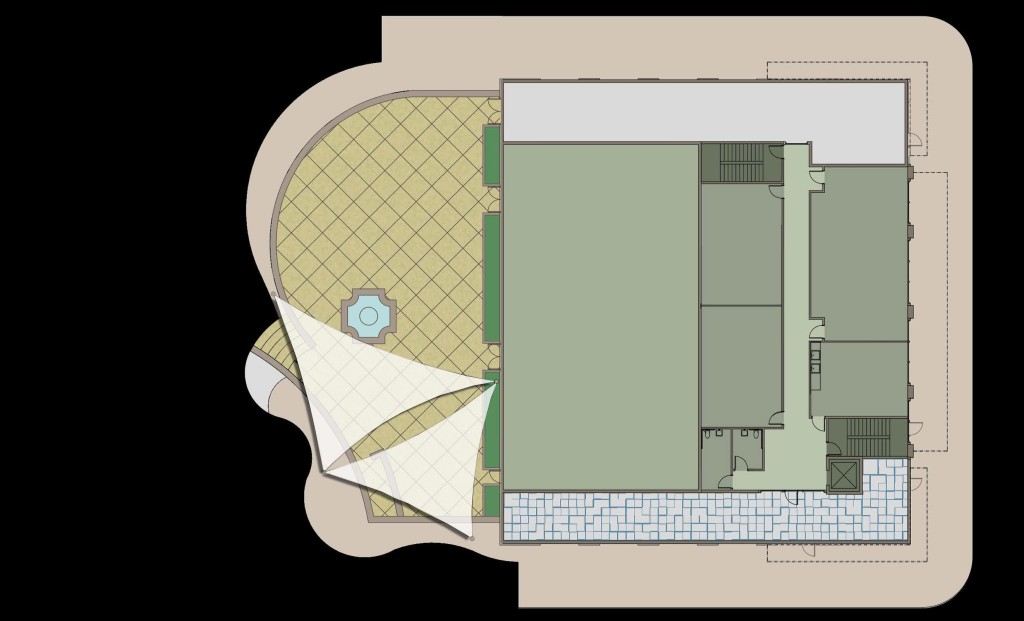 Outdoor area: