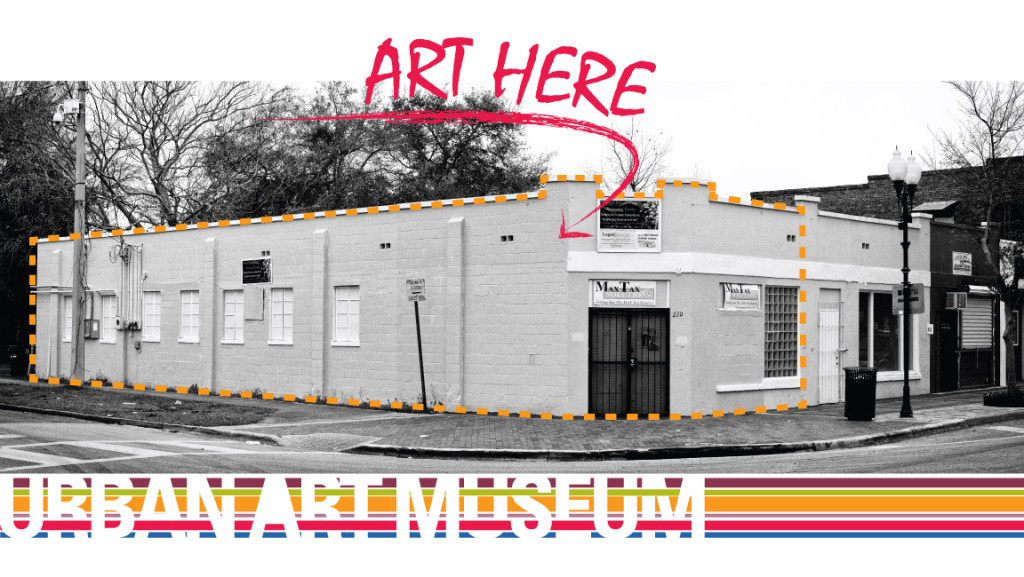 The Urban Art Museum (Website | Facebook) is looking to build their second sculpture as part of their museum without wall.
The sculpture will be located on the side of the New Image Youth Center (Website | Facebook) building at 212 S Parramore [GMap] in Parramore.
The idea of the Urban Art Museum is to scatter artwork throughout the city to strengthen the identity of the local community and to bring a greater sense of ownership and awareness of the environment that we live, work and play in.
The Urban Art Museum crowdsourced the funding for their first project which they installed back in November in Mills 50.
This time they are also holding a design competition where the winning designer will design the piece through workshop with the children at the New Image Youth Center.
The theme for the piece is based on a poem written by an anonymous student of the Parramore community.
The New Image Youth Center  helps inner city youth obtain a "New Image" through positive and motivating learning experiences, character building, the promotion of education and fun.
You can donate to the Urban Art Museum on their website.
This is the poem written by a young girl which is being used as the theme for the piece:
Life has its ups and downs!!
But its up to you to find your way.
Peer pressure, excuses and low self-esteem are never okay.
Work hard at your dreams because they won't just appear.
It's up to you to realize that success is almost near.
So when you think about giving up, but it in the back of your mind you hear,
Success is a mile away so get your car in gear!!