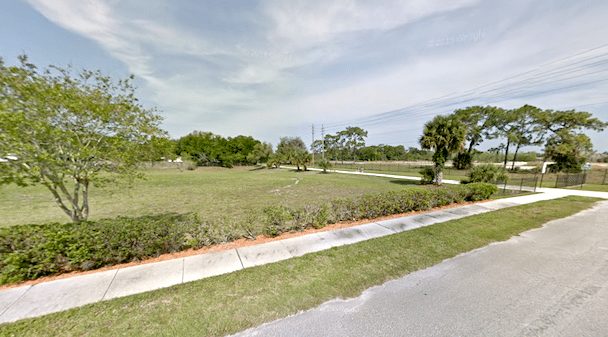 A developer is proposing adding a 450-unit apartment complex behind the Colonial Marketplace shops near Fashion Square Mall.
The new apartment complex is located at 980 Warehouse Rd [GMap]. The property is currently vacant.
The apartments are named Elan at Audubon Park.
They apartments will technically be in the corner of the Colonial Town Center neighborhood but very close to Audubon Park and Coytown.
The plan is for twelve buildings with surface parking surrounding the building.
Other amenities included in the site plan include two ponds, a pool, a dog walk, playground and some parking garages.
The current owners acquired the property in 2005 and in 2009 got approval to build an apartment complex on the site.
The 2009 plan called for two-story apartment buildings on the north and the south ends of the property that faced the single-family homes in the neighborhoods next to them and three and four-story buildings in the middle of the property.
The plan they are proposing today is to allow for three-story buildings on the north and south ends.
The plan will go to the Municipal Planning Board next week and if approved to City Council for final approval.
Here's a look at the site plans and renderings: