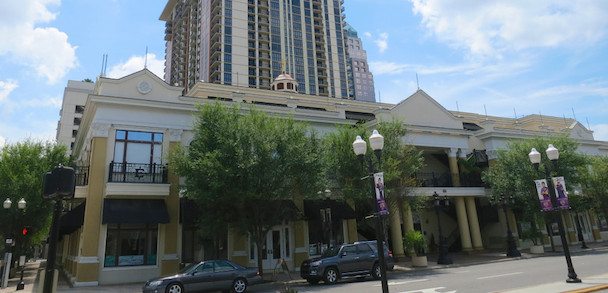 We've been telling you about how the Church Street Exchange is turning into a hub for technology companies.
We've known that one of those components was as coworking space and Bungalower has learned that a new non-profit called Canvs leased part of the first floor to house a coworking space this week.
The non-profit is being started by Phil Holt who is former executive at EA and cofounder and CEO of SPLYT.
The space is approximately 14,000 square feet which will house about 120 seats.
There will be a mix of membership options to give individuals or small companies access to reserved or unreserved seats.
There will also be options for social members to make use of the space on an irregular basis and still support the community.
The businesses Holt says he's looking to attract with the space are tech companies between two to eight people.
Holt and business partner Christopher Staymates say that they learned from their experience that starting up a company is really hard and what makes it easier is connections with other people.
"If it weren't for some surprising relationships we had we would not be here today," Holt said.
He says their goal is to create an ecosystem that puts the pieces in place to make startups successful.
Holt believes that Canvs isn't just about the tech community but it's also about building a great city.
"There's a widening gap between the cities that have and the cities that don't," he said.
Orlando he says needs to ensure that we have more than just a service based economy and that a thriving tech community is a key part to that.
Holt says Canvs will be ready to open sometime this summer.
He says they already have a variety of commitments for more than half of the seats.
Membership pricing details have not been announced yet.
Here's a look at a floor plan concept for part of the new Canvs space in the Church Street Exchange: