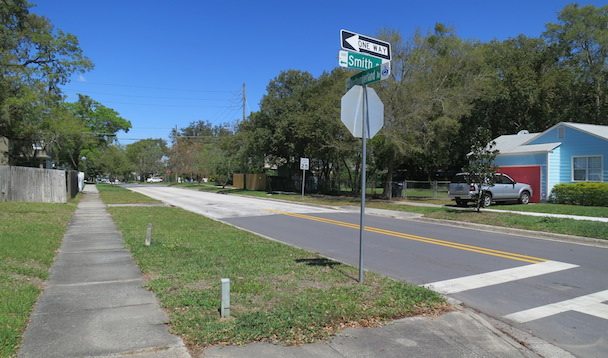 A College Park resident added an issue on SeeClickFix saying:
With the gas line explosion in New York City this week I thought I'd once again report the continuing gas line leak on the East side of the 2300 block of Northumberland Ave. I have reported this leak repeatedly over the last several years and Peoples Gas has sent technicians out each time and never remedied the problem. The leak remains. […] Would love to see this finally taken care of.
Jeff Horn added that there is actually a "gas odor as you walk on the sidewalk."
We reached out to Peoples Gas yesterday morning. They sent a crew out who conducted a leak survey and found two leaks that are currently being repaired.
Cherie Jacobs a spokesperson for Peoples Gas told us that they are aware of a leak history in the College Park area. "In the past 5 years we have responded to and repaired 5 leaks in the area of Northumberland Dr."
Jacobs also noted that "for the past few weeks, we have been in the process of replacing 750 feet of pipe on Northumberland Dr. (along with about 35,000 feet of pipe in the College Park area.) We expect to be able to retire the old system in approximately 6 weeks."
If you have a question about something you see in your neighborhood be sure to contact us. 
Gas leaks should always be reported to Peoples Gas at 1-877-832-6747.