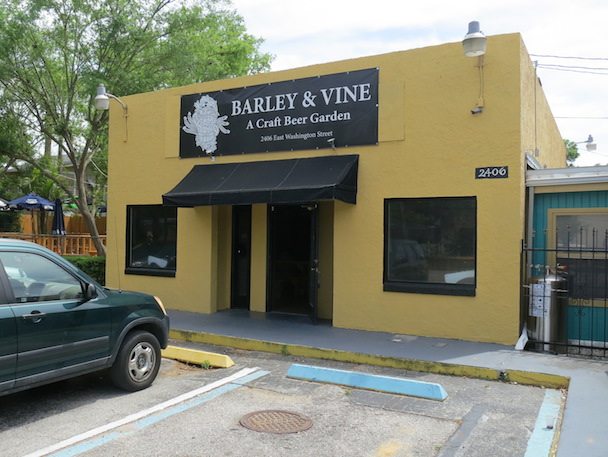 Barley & Vine Biergarten opened this week at 2406 E Washington St in Milk District [GMap].
The new bar is a craft beer garden with 25 rotating taps and over 100 bottled beers.
In addition they also serve wine, sake, mead and other non-liquor drinks.
Outside they have a two tiered patio space that fits about 100 people.
They have games including darts, board games and soon a giant Jenga game.
Barley & Vine Biergarten is open Monday through Friday from 4:00 p.m. to 2:00 a.m. and Saturday and Sunday from noon until 2:00 a.m.
While they don't serve food they do have menus available for places nearby that deliver.
Here are some photos of the Barley & Vine Biergarten including their beer and wine menus: