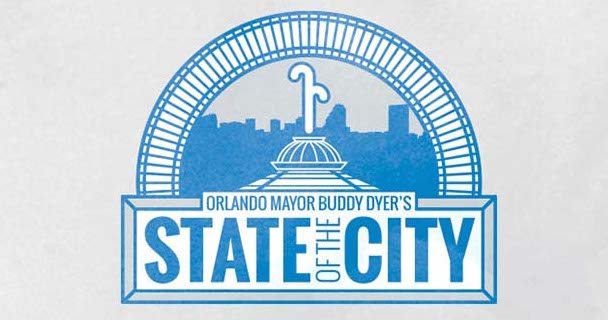 Bungalower has learned that Mayor Buddy Dyer is going to announce an expansion of the City's Main Street program at the State of the City speech on Thursday.
Mayor Dyer's State of the City takes place at 10:30 a.m. on Thursday.
The speech will be delivered on Church Street to "highlight the beginning of a new era of transportation and connectivity for the Central Florida region."
The State of the City Address is an annual event where the Mayor shares the City's current and future plans with the community and outlines recent accomplishments and the challenges ahead.
The City's Main Street program helps to enhance and support our neighborhoods and the businesses within them by creating great places to do business.
The current program includes eight main streets; Ivanhoe Village, College Park, Audubon Park, Church Street, Downtown South, Mills 50, Semoran and Thornton Park.
The Main Streets consists of a volunteer board of directors that is voted on by the members and main street district manager which is hired by the board.
The key areas of focus for the Main Streets are promotion, economic restructuring, design and organization.
The Mayors State of the City is open to the public.