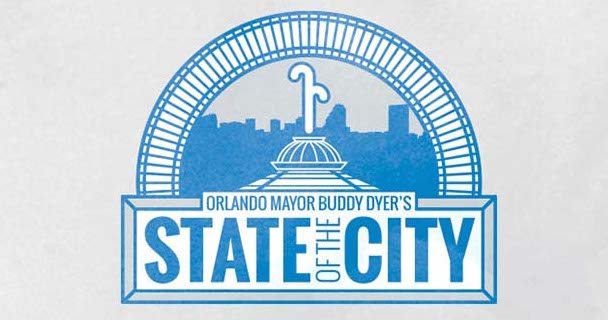 At the State of the City Speech today Mayor Buddy Dyer announced that Orlando would be expanding their Main Street Program with a digital main street, the Orlando Tech Association (Website | Facebook).
Main Streets help small businesses within a given area of the City and create a sense of place. The Orlando Tech Association will do the same for digital and technology businesses in the City.
"Our goal is to foster a community that is attractive to tech companies and allows entrepreneurs to put their mark on this community," Dyer said.
The Orlando Tech Association grew out of the Orlando Tech Meetup which is the largest technology Meetup in the southeast.
"The tech community in Orlando keeps growing and it's great that we can start to have a more unified voice and begin promoting all of the awesome things our community is doing," said Robb Schiller, Orlando Tech Board Member.
The Orlando Tech Association has already begun signing up members.
The focus of the association will be on promoting the tech community, creating an environment and providing resources where technology companies in the area can be successful, enabling members of tech community to network and support each other and help Orlando as a city become more tech focused.
"As a government and a community, we owe it to these entrepreneurs to nurture their passion for our city and their vision for our future", Dyer said.
The Orlando Tech Association will join the eight other existing Main Street districts Ivanhoe Village, College Park, Audubon Park, Church Street, Downtown South, Mills 50, Semoran and Thornton Park.
Disclosure: I am in the board for the Orlando Tech Association.