Here's a look at some of the top events taking place this weekend. Visit the complete events calendar by clicking on "Events" in our main menu.
Friday, April 18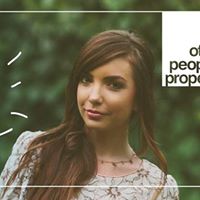 Bring all your clothing, shoes, jewelry, books, etc that have been your closet forever that you just don't wear anymore, have grown out of, or were just never right for you to begin with and we will swap! Bring your old stuff. Bring home some new stuff. 
Find out more »
Saturday, April 19
April 19 @ 4:00 pm – 8:00 pm
Get ready to pig out on Wall St. Plaza! Introducing The Pig & Pint: A Hoedown & Pig Roast! You heard that right, we'll be roasting whole pigs right on Wall Street for your viewing and eating pleasure, Saturday April 19th starting at 4pm.  
Find out more »
Sunday, April 20
April 20 @ 11:00 am – 3:00 pm
Join us each Sunday for the College Park Makers Market (the local College Park Farmers' Market) from 11am-3pm for brunch, mimosas, live music, handmade & vintage fashion, local produce & artisan foods.
Find out more »