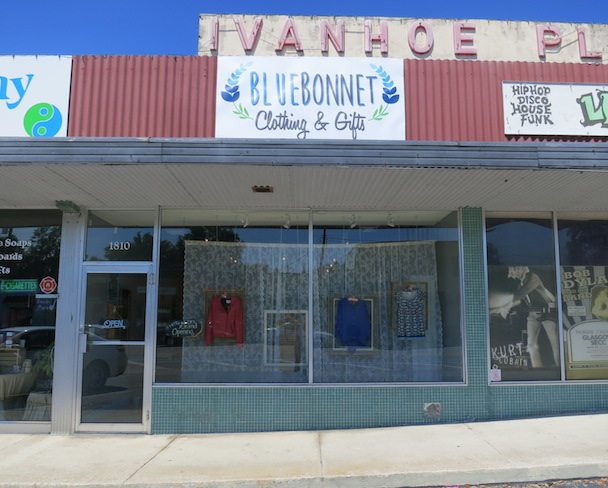 Blue Bonnet Consignment Clothing and Gift Shop Opened this week in Ivanhoe Village.
The shop is located at 1810 N Orange Ave in the Ivanhoe Plaza next to the new True Harmony shop. [GMap]
The shop carries both men's and women's clothing and offers a fifty/fifty split on the clothing consignment.
Anything that she thinks won't sell she allows the consignor to put on the dollar rack.
Additionally they carry jewelry, accessories and other gifts.
Owner Kelly Kubik tells Bungalower that some of the jewelry is consignment but most are from local jewelry makers and artisans.
She also sells local soaps and salt scrubs and is looking for more local artisans who are interested in selling in her shop.
Kubik says consignment is "a good way to live a self-sustaining life."
She says she believes in keeping the money local and supporting local artisans.
"I love Orlando I'm all about Orlando," she said.
An additional bit of fun she's added is that when you buy something you can opt to not use a shopping bag and instead vote on which of two charities she should donate to.
Blue Bonnet in Ivanhoe Village is open Tuesday through Saturday from 11:00 a.m. to 7:00 p.m. and Sundays from 11:00 a.m. to 3:00 pm.
Here's a look inside Blue Bonnet: