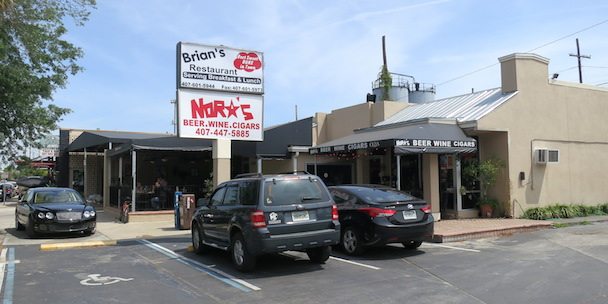 We recently told you about the new ownership at Brian's Restaurant and their plans to expand the restaurant.
Now, Bungalower has learned that the new owners will be evolving Brian's into a new concept.
The new restaurant is called Elliott's Public House (Facebook).
Owners Desiree and Karl Elliott tell Bungalower that the new concept will be a modern and upscale pub style restaurant.
There will be a completely new look and feel and a new menu.
The interior will be rustic with lots of wood and natural elements.
The menu will be feature items ranging from a simple pub burger to a Portuguese clam pot. Other menu items include a crisp pork belly sandwich and artisan cheeses and meats.
They say they will also be keeping some of the Brian's favorites.
Already the owners say they are working to bring the existing Brian's menu up a level by insisting on fresh local ingredients when possible.
They don't have an exact timeline on when the transition will happen as they are still finalizing the expansion, design and menu plans.
We'll be sure to keep you updated on their progress.