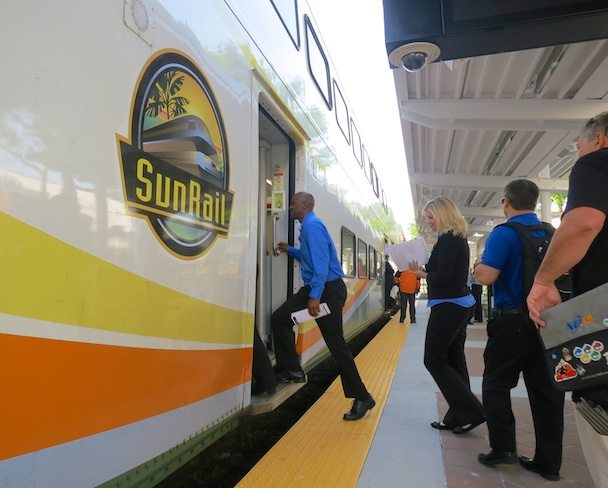 SunRail starts running tomorrow with free service for the first two weeks. We'll be covering the launch of Orlando's first commuter rail with a series of stories on Riding SunRail.
We've been giving you a look at what it looks like at the SunRail Stations and we've given you an overview of the SunRail schedule. Today, we're taking a look inside the SunRail train itself.
On board, riders will find amenities such as bike storage, wheelchair lifts, wheelchair spaces, work tables, free WiFi, power outlet and toilets.
The FDOT has purchased a total of nine locomotives and will currently operate five at a given time.
There are two different type of cars; a BiLevel cab car and a coach car.
The BiLevel cab car seats 135 and offers more amenities for passengers.
The coach car can fit 150 passengers.
Both cars can double their capacity when counting standing passengers.
SunRail has 13 BiLevel cab cars and 7 coach cars. To start one of each will be attached to a locomotive.
Here's a look inside the cars and at the schematics for the BiLevel cab car (click image for larger version):