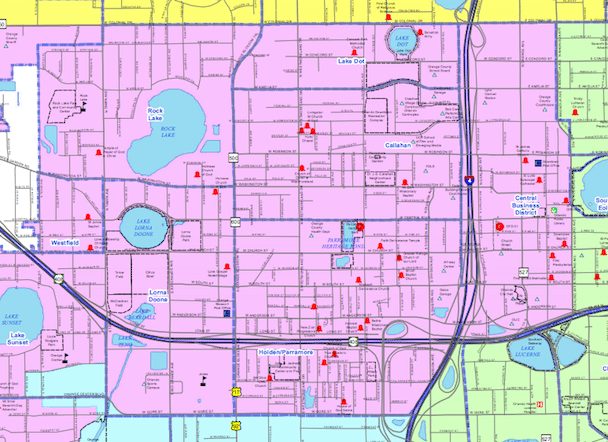 If you live west of Rosalind in the Downtown area (purple area in map above), you can vote today for your City Council member.
The District 5 seat currently occupied by Commissioner Daisy W. Lynum is up for election. After neither of the three candidates receiving more than 50% of the vote last month. The top two vote getters, Regina Hill and Edward "Juan" Lynum, face-off today in a runoff.
The candidates on the ballot are:
Some of the larger condo/apartment buildings that are in this district include:
Solaire
55 West
Metropolitan
Aspire
The View
SkyHouse
Camden Orange
You can use the Orlando Information Locator to determine if you are in District 5 and the Supervisor of Elections website to determine your polling location.