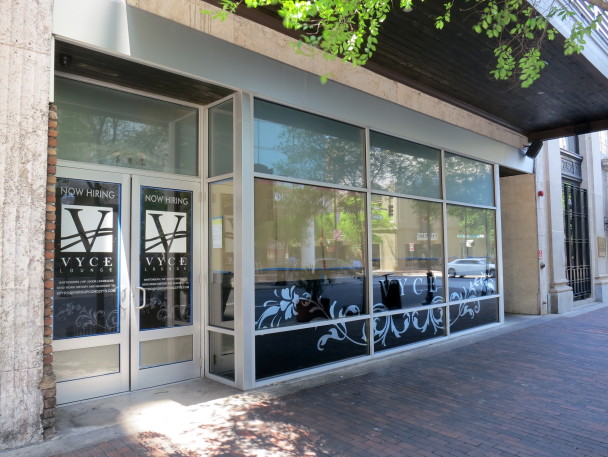 The restaurant/bar/club The Fifth (V) located at 112 S Orange Ave is no longer open [GMap].
The sign no the door shows that Vyce Lounge (Website | Facebook) is coming soon.
Their website describes the new lounge as "Orlando's only boutique nightclub."
Wondering what that means? Here's the description from their site:
[It] starts with a laundry list of amenities: a discerning selection of champagnes, two premium only bars, a pulse-raising sound system, and floor to ceiling mirrors and LED displays. Immersed in deep gold hues under a thrilling custom LED ceiling, Vyce creates an atmosphere that is both daring and intimate. Luxurious VIP booths line the venue affront engraved Venetian mirrors. Adorned curtains float aside VIP booths – opened or closed; it's your choice. Warm decor beckons the sleek space making every corner the best seat in the house.
The owners tell Bungalower that the lounge is expected to open at the end of May.