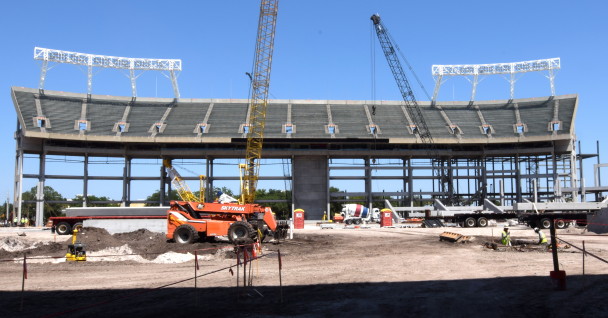 We've been telling you about the reconstruction of the Citrus Bowl and the work to demolish and rebuild most of the stadium.
Workers are installing the new structure and seating area. One the building foundations were in place, the structural frame and seating bowl begin to be built.
They are also adding the steel frame for the expanded footprint that will house the new elevators, escalators and stairs.
Both the framing for the seating bowl frame and expanded frame are about thirty percent complete.
This month crews will also work to install escalators and build the walls for the new team facilities and operations building.
The estimated final completion is April 2015 but the venue will be back open for specific events later this year.
The Florida Citrus Bowl Stadium reconstruction will cost just under $200 million and will be approximately 80% new.
You can read more about the reconstruction and see the renderings for what it will look like when complete on our previous story >>
Here's a look at the construction progress a the Citrus Bowl: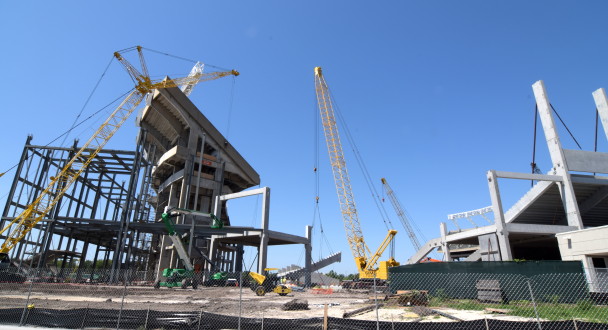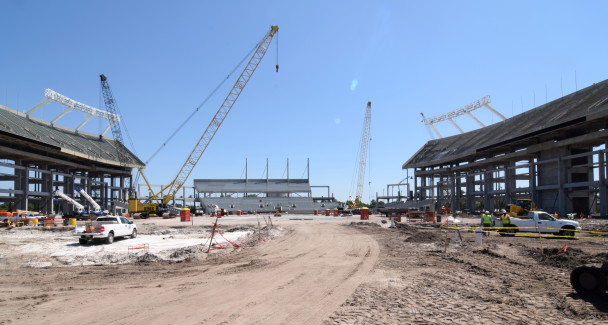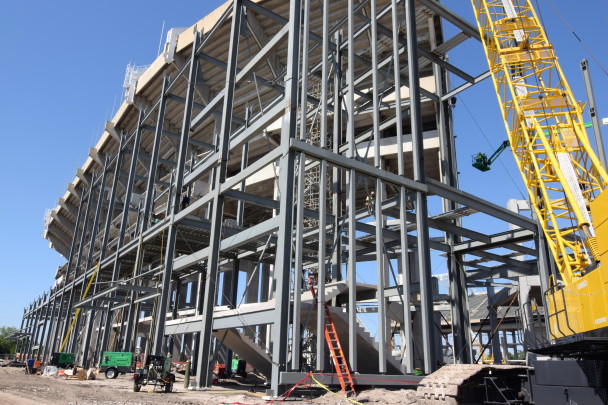 Photos courtesy City of Orlando.