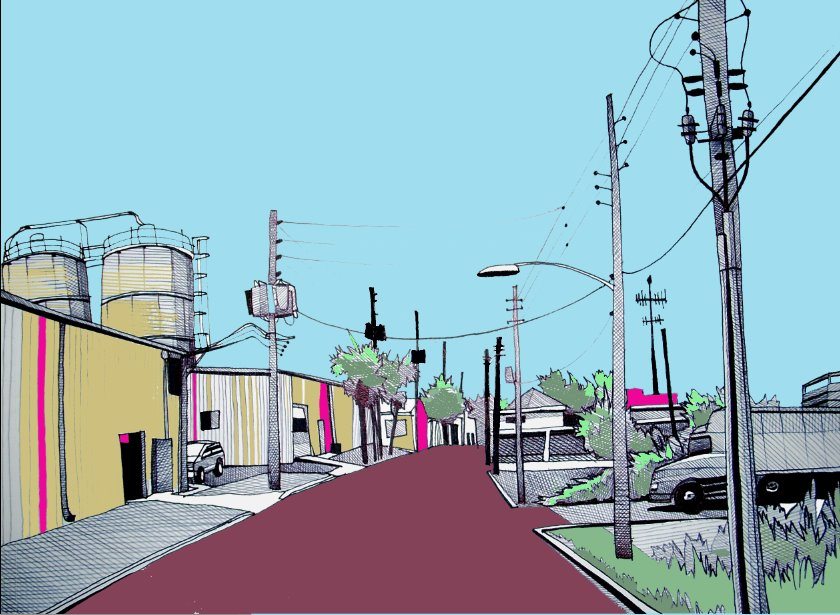 As you probably know we're big fans of our Main Street. Tonight there's an awesome art exhibit on all of the Main Street (all but one of which are in the Bungalower area).
The Orlando Main Streets are Audubon Garden District, Church Street, College Park Partnership, Downtown South, Ivanhoe Village, Mills50, Semoran Business Partnership, and Thornton Park.
The exhibit, called Picturing Main Street, is tonight from 6:00 p.m. to 9:00 p.m. at the CityArts Factory.
It will be part of their Third Thursday event.
Art of Alden Drive in Ivanhoe Village courtesy Artist Andrew Spear.