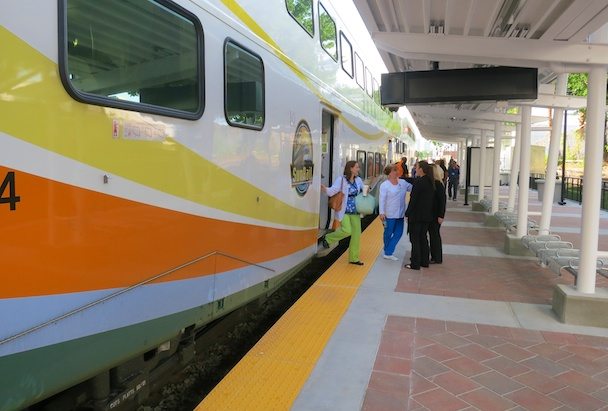 Friday was the last day of free SunRail service and the commuter rail system saw a record 17,110 boardings.
The average up until yesterday was around 10,000 boardings.
Paid service begins on Monday, which will reduce the number of boardings and hopefully allow the trains to run on schedule.
If you're looking to buy a SunRail pass we've put together an overview of the options and our recommendations on what to purchase.
Here's a look at the final estimated boarding numbers for SunRail's free service:
Thursday, May 1: 10,819
Friday, May 2: 10,496
Monday, May 5: 8,586
Tuesday, May 6: 9,761
Wednesday, May 7: 10,437
Thursday, May 8: 10,675
Friday, May 9: 14,749
Monday, May 12: 9,849
Tuesday, May 13: 9,825
Wednesday, May 14: 11,328
Thursday, May 15: 11,215
Friday, May 16: 17,110
Total estimated boardings since May 1:      134,850
Average boardings per day since May 1:    11,237