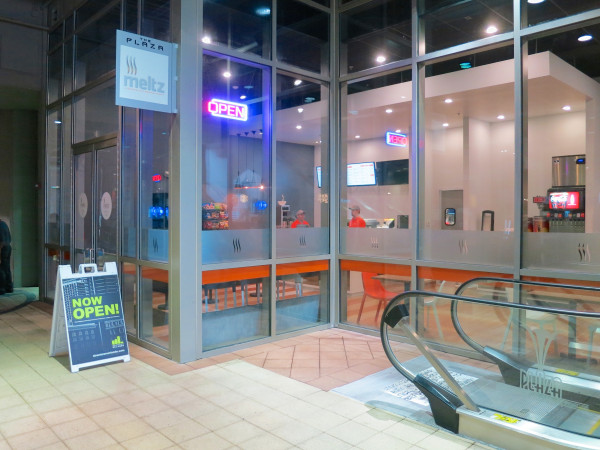 Meltz Sandwich Restaurant is now closed.
The restaurant was located on the first floor of the Chase Plaza under the movie theater at 165 S. Orange Ave [GMap] downtown.
No sign was posted on the window and the website and Facebook page no longer work.
Meltz opened this past December. At the time the owners told Bungalower they planed to expand to other locations after this one.
H/T to Scott E for passing along.
Photo from previous story about Meltz opening.