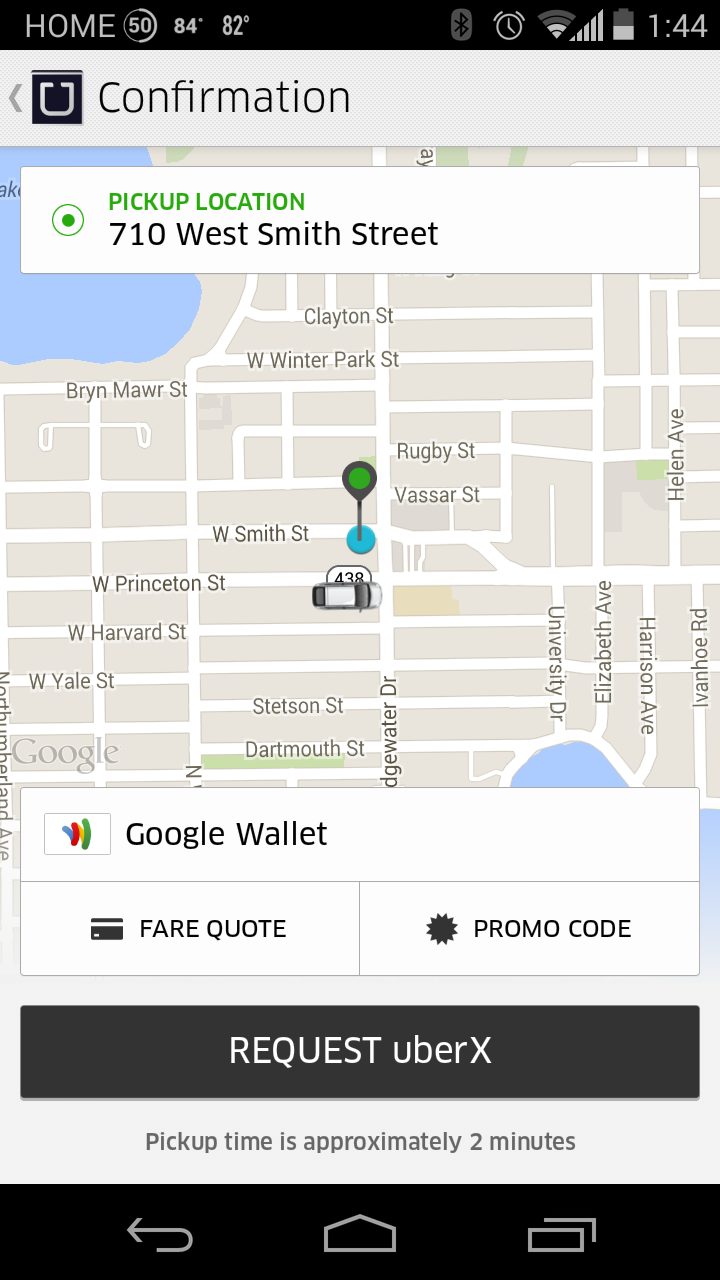 We told you March that app based car company Uber (Website | Facebook) was looking to begin offering rides in Orlando, today they starting offering rides on their UberX program.
The app based car service provides on demand vehicles for hire. A user with the Uber app can ask for a car to pick them up at their location. They also pay via the app.
Uber offers two main services; UberBlack and UberX. UberBlack uses your standard black luxury sedans whereas UberX in most cities is a Toyota Prius or similar. UberX has reduced fares over UberBlack.
UberX in Orlando has a base fare of $3 (includes a $1 safe rides fee) plus $0.15 per minute or $1.50 per mile.
From Downtown to Winter Park Village or College Park will run you around $8-$11.
This is less expensive than what taxicabs are currently charging.
To start UberX is offering customers in Orlando ten free rides between now and June 20 (max $25 value per ride).
Uber considers themselves a technology company that delivers lead generation for transportation providers.
Uber currently operates in 40 cities across the US and in 34 countries.
You can have an UberX driver pick you up by using their app.