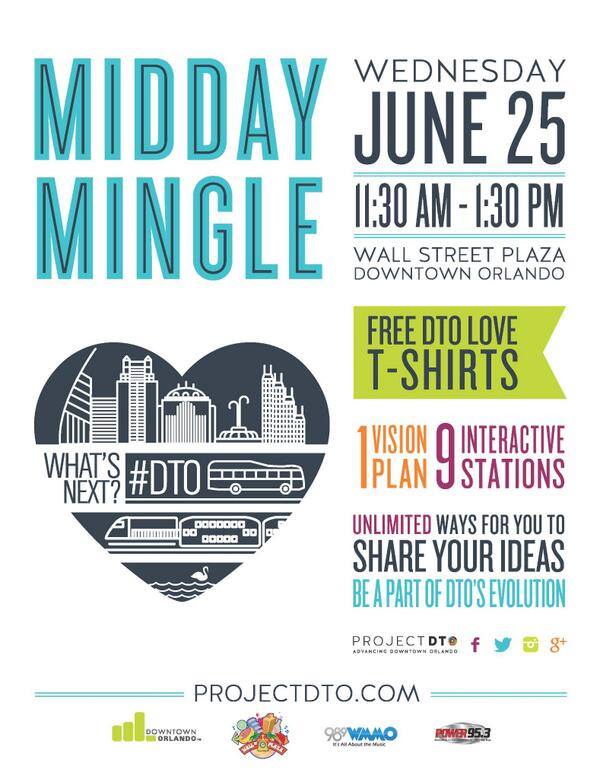 We've told you about the opportunities for improvement that have been coming up as part of Project DTO, the task force looking at how to improve downtown, today, Project DTO is hosting an event to get more feedback from residents.
At today's event, each Project DTO committee will host a station asking for specific feedback related to their area of focus.
There will also be music and giveaways.
The event runs from 11:30 a.m. to 1:30 p.m. at Wall Street Plaza in Downtown Orlando. Click here for more information>>
More: A complete list of the opportunities identified by the committees & Bungalower's coverage of Project DTO.