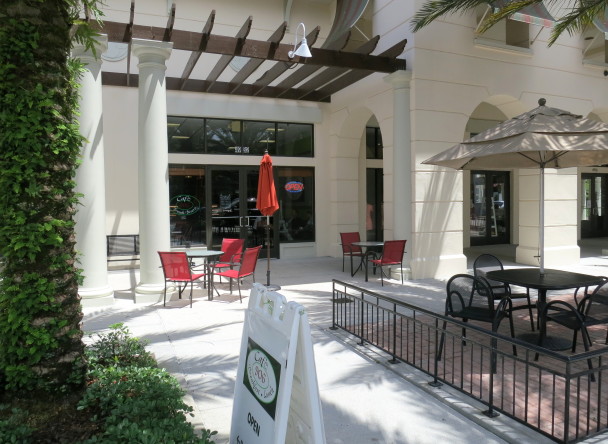 Café 906 is now open in Baldwin park.
The new café is located at 4932 New Broad St [GMap].
The owners previously operated Cafe 906 on Fairbanks Ave in Winter Park.
They are family owned french café.
They serve Nespresso coffee and french food and pastry items such as croissants, sandwiches, and fruit tarts.
They are looking to expand their menu further later this year including adding beer and wine on some evenings.
Cafe 906 in Baldwin Park is open Tuesday through Sunday from 7:30 a.m. to 6:00 p.m.
Here's a look inside Café 906: